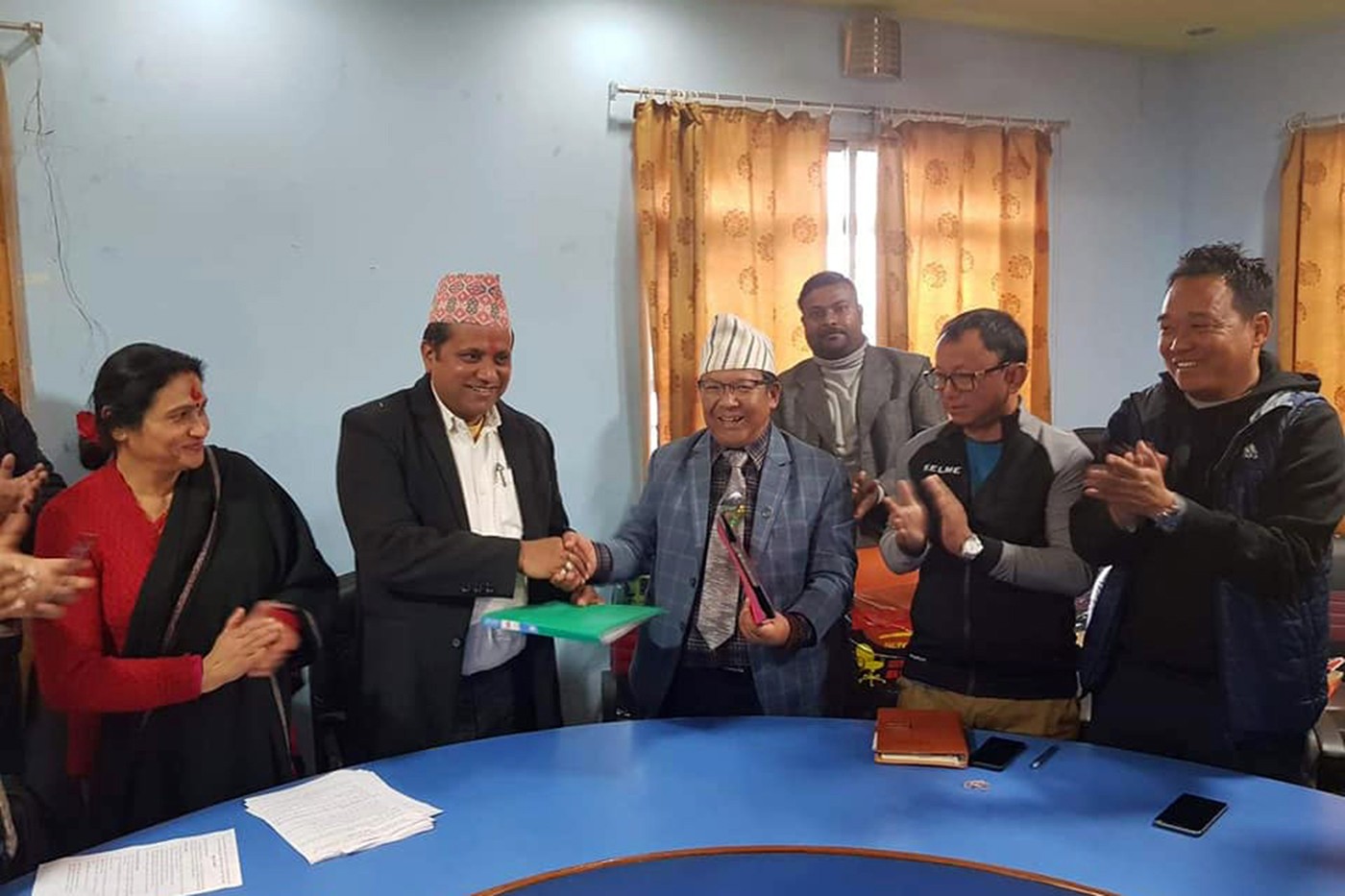 ANFA has signed agreement with Birtanagar metro for constructing additional facilities at Sahid Maidan.
Biratnagar is hosting SAFF Women's Championship at historic venue next year in March 12-22.
ANFA president Karma Tsering Sherpa and Biratnagar metro mayor Bhim Parajuli signed in an MoU on Sunday.
It is not revealed what are the additional facilities will be constructed at the venue.
ANFA VP Pankaj Nembang, exco member duo Kiran Rai and Madhusudan Upadhyaya were present in the signing program.
Seven SAARC countries are taking part in the event.
This is the first time Biratnagar is going to host mega event.