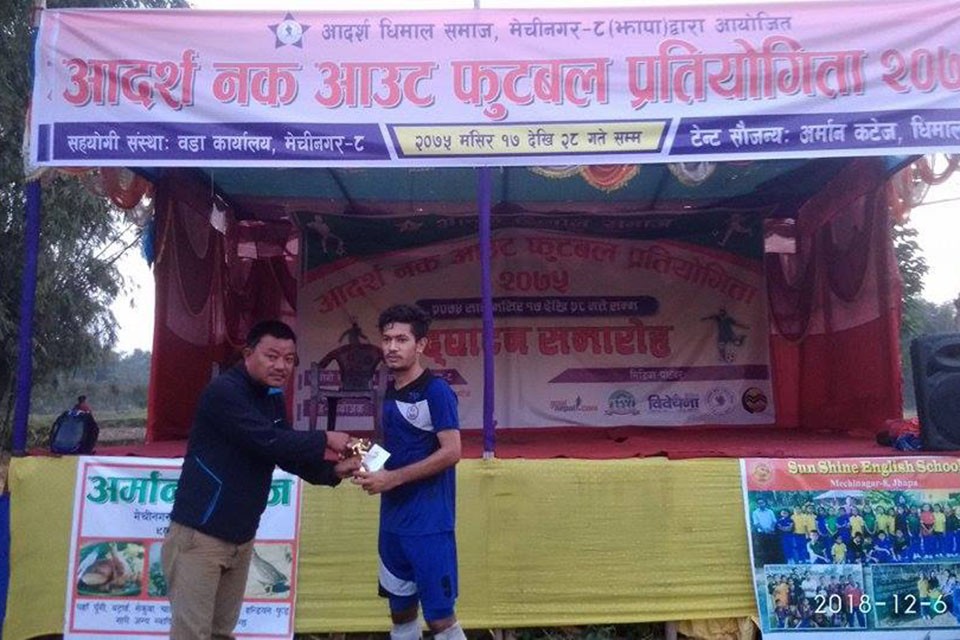 Birtamod United FC defeated Kakarvitta football training centre 4-1 to enter semifinals of Adarsha Dhimal cup on Thursday.

Bikash Limbu scored a brace while Nagendramani Limbu and Aakash Khadka scored apiece for the winners.

Milan Rai scored a consolation goal for Kakarvitta.

Aashish Chapagain from Birtamod became the player of the match.

Jhapa DFA member Karna Bahadur Magar gace away trophy and Rs 1,000 to Chapagain.

Fikkal FC, Ilam will play against New Star Khopbadi in the semifinal match on Friday.