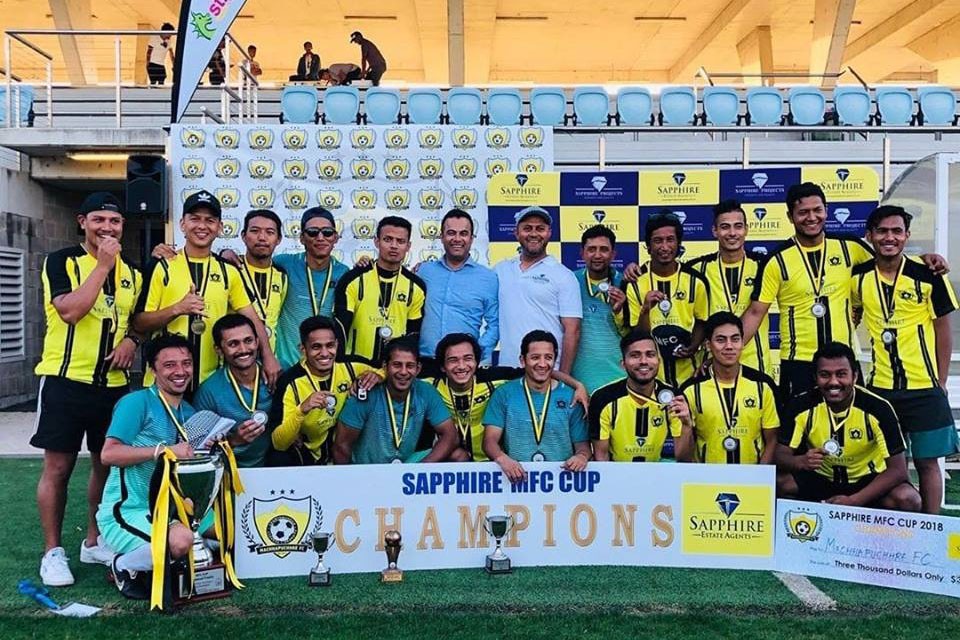 Machhapuchre FC has lifted the title of Sapphire MFC cup 2018 football tournament in Sydney, Australia.

MFC defeated Fewa Club 2-1 in a thrilling match played on Sunday.

The champions received AUSD 3,000.

Yeti FC became third beating Sagarmatha FC.

Nepal international Jagjeet Shrestha became the man of the match. Kabhus Amatya received the best goalkeeper award and Man of the tournament went to Biyush Gupta.

In 35+ category, Bikash Gauchan received the man of the tournament award.
16 teams took part in the event.