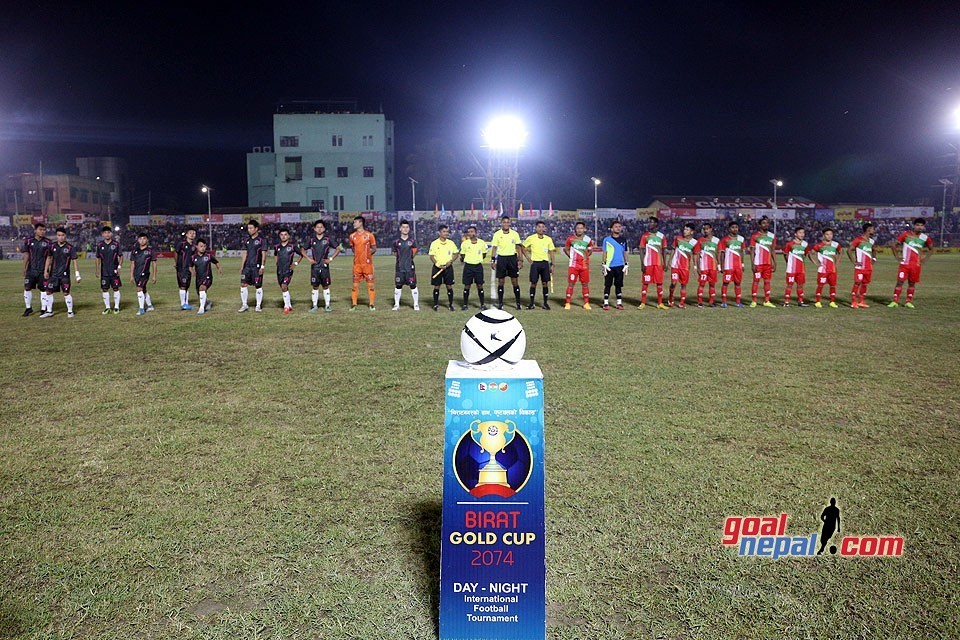 Birat gold cup trust under the leadership of businessman Nabin Rizal has made Rs 6 lakh profit from 2074 edition.



The Trust revealed income-expense report on Tuesday after nine months of the scheduled date.

The Trust could have made more profit had they not paid Value Added Tax (VAT) of Rs 12,48,000. 



The trust has also revealed that they are planning to host the event in the month of Chaitra, 2075.



The event will be played under lights at Sahid Maidan. Ruslan TSC are the defending champions.



6th Rumpum Udayapur Gold Cup: Morang Stuns Nepal Police - MATCH HIGHLIGHTS