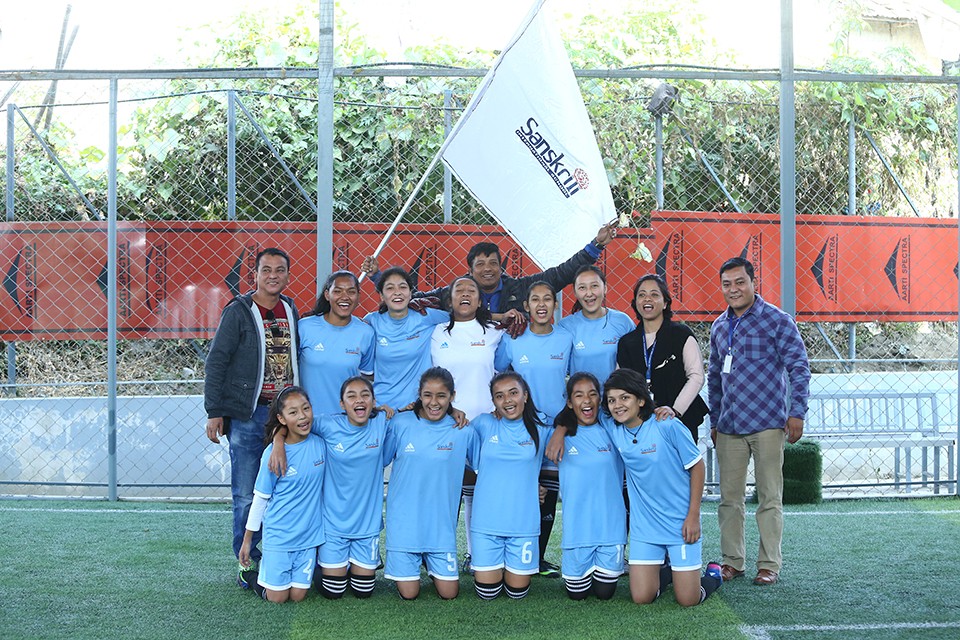 Sanskriti international school has won the title of 1st QKs girls inter school Futsal championship in Kathmandu.



Sanskriti defeated Rato Bangala school 1-0 in the final match played on Friday. 



Sashika Amatya scored the match winner. 



Premier international school became third beating Euro school. 



Nine teams took part in the event.