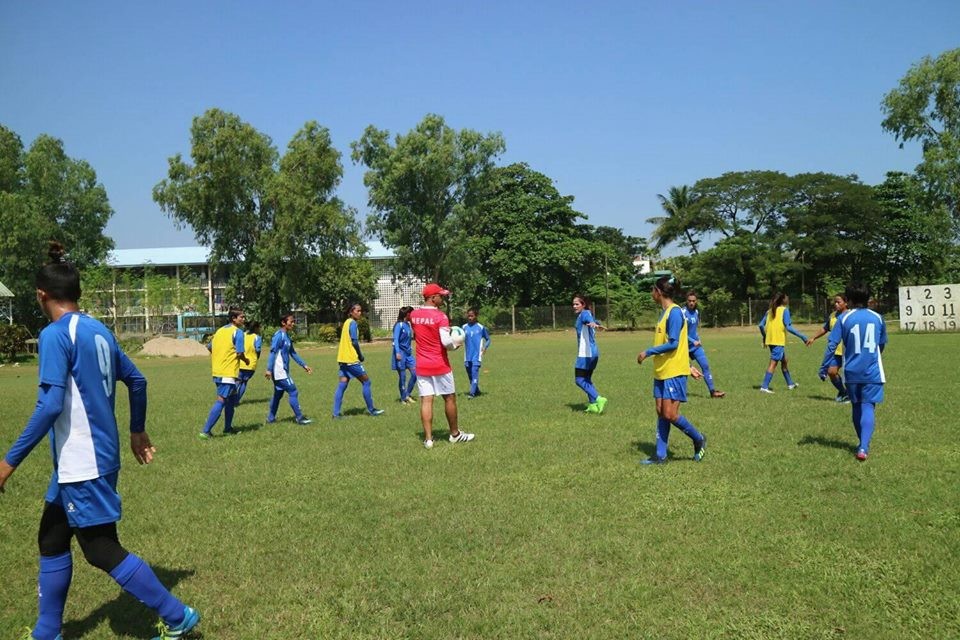 Nepal national women's team reached Yangoon, Myanmar six days ahead of Asian Olympic qualifiers.

Team reached there from China where they played three friendly matches against club and university teams.

Cheli held training session on Saturday.

Head coach Hari Khadka, coach Bhagwati Rana Magar put the players through paces.

Qualifiers is kicking off on November 8. Nepal will play against India in its first match. Bangladesh and Myanmar are other teams in the group.