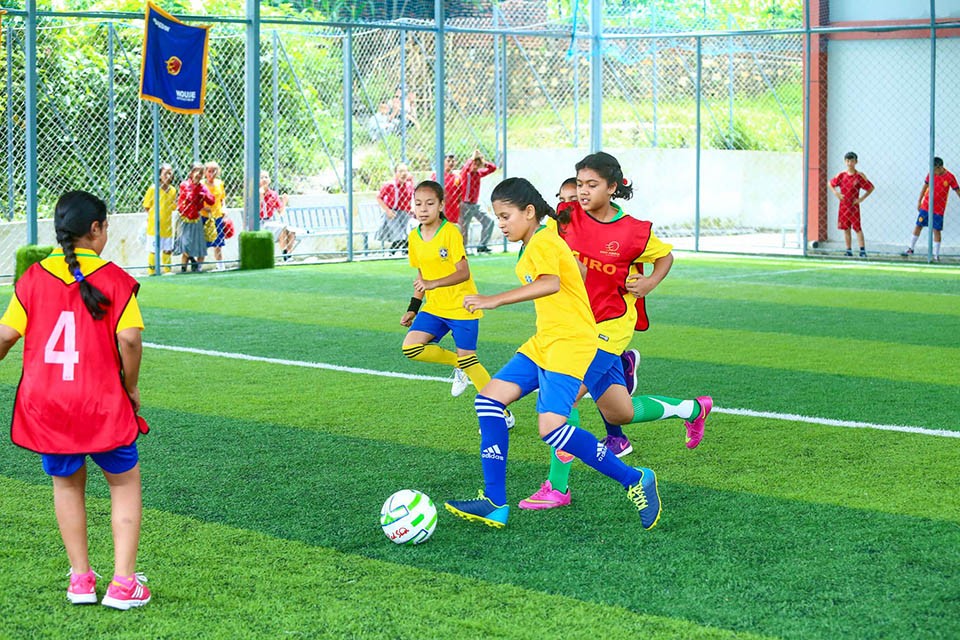 QKS GIRLS FUTSAL CUP will be played on November 15th and 16 th, 2018 at Euro School, Hattigauda, Kathmandu. 10 schools will be competing in this tournament.

Euro School, Alok Vidhyashram, GEMS, Sanskriti, Rato Bangala, Brihaspati Vidhyasadan, Premiere International, Imperial World School, Ankur Vidhyashram and LRI are taking part in the event.
The teams will have to play the opening round as the league will consist of 4 pools and the winner of each pool will advance to the semi-final. The final game and the third place game will be played on the 16 th of November, 2018. The QKS Girls Futsal Cup is open to all the member school of QKS.

"We are pleased to host the 1st QKS Girls Futsal Cup at Euro School, Hattigauda. We hope to see team spirit and sportsmanship throughout this tournament." said M.D/Principal of Euro School, Mrs. Shailaja Adhikary.

Quality Kathmandu Schools (QKS) is a group of reputed schools in and around Kathmandu Valley. They collaborate among member schools for professional development of school.

The vision and goals of QKS includes creating professional learning opportunities, organizing and hosting a variety of events for the betterment of students.