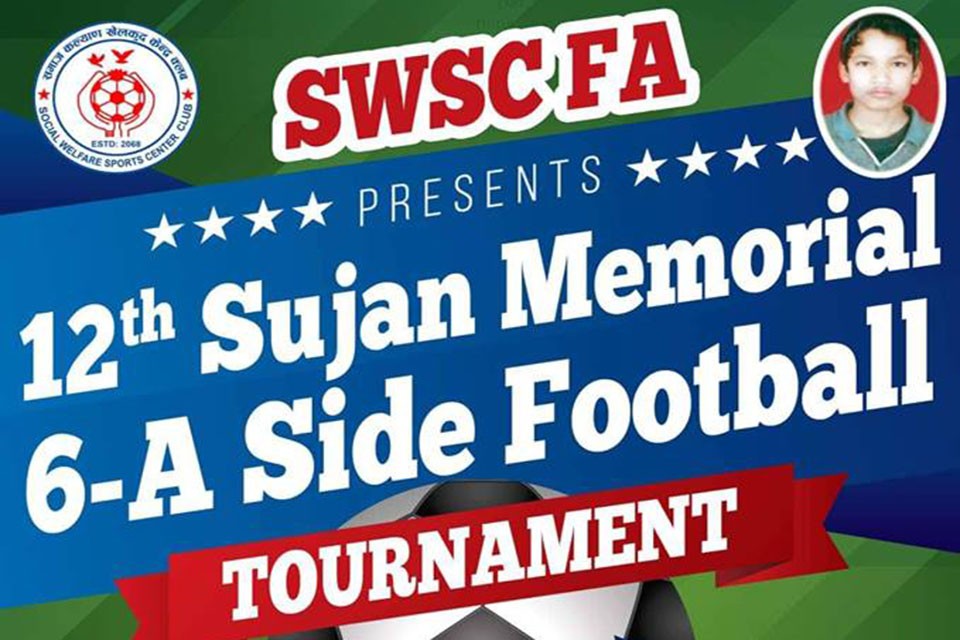 Social Welfare Sports Centre (SWSC) is organizing 12th Sujan memorial 6-A-Side championship from Kartik 11 at Nayabazar, Kathmandu. 



The championship has a winning purse of Rs 80,000. Runners up team will get Rs 40,000. 



Entry fee to the event is Rs 7,000. 



The event is organized to remember late football player Sujan Giri.