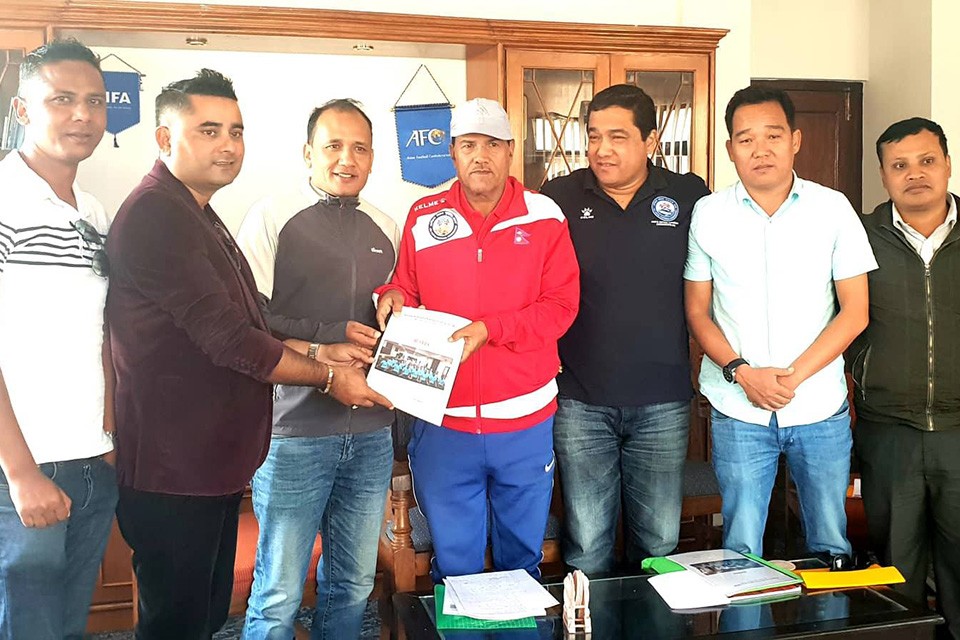 Nepal U18 men's national team manager Rupesh Adhikari has submitted report of Agra, India tour to ANFA.

Adhikari - who is also a central committee member - led Nepal U18 team to Agra to compete in 46th Asian school championship.

Nepal finished 6th in the championship.

"I tried my best to manage the team professionaly. We had 45 days camp in Biratnagar which went very good. I would like to thank Morang DFA and other officials for their kind support.

"We stood on our toes to provide everything needed for the players", said Adhikari.

"ANFA must provide more facilities to the players and also should provide more international exposure to improve their game", Adhikari wrote in the report which was submitted to ANFA on Monday.
Nepal U19 Preparing For AFC U19 Championship Qualifiers