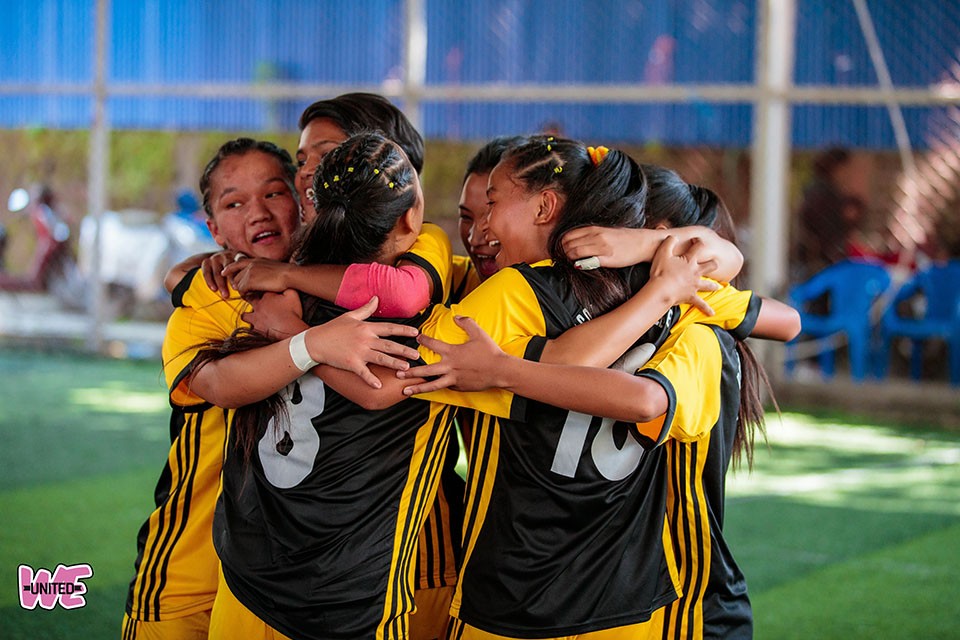 A total number of 39 goals were scored during the fourth week! After weeks of being in the second position on the league table, Pasang College has successfully claimed the top of the table after defeating NMB Bank this week 21-0.

Sunkala, who wears the jersey numbr 10 for Pasang College, scored a whopping 11 goals. She continues to be the top
goal scorer of the league with a total of 28 goals scored. Although Futsal Arena and Pasang College are equal in points with 15 each, Futsal Arena trails behind Pasang College by a 12 goal difference.

Futsal Arena played an intense game against MUFC Nepal Girls this week. Manisha Thapa Magar and Laxmi Lama, the formidable striking force of Futsal Arena, were able to pick passes between the defense MUFC Nepal Girls, finishing the game 5-0.

"The foot skills and teamwork of all the girls playing in MPL II is admirable; I was taken aback by the level of their game." - says Rashik Koirala, spectator and also a football coach.

This week, FC S YES takes the fifth spot after being in seventh position for 2 consecutive weeks. FC S YES won their game against Barca Nepal 5-1 this week; placing Barca Nepal in the seventh position.

Kumari Futsal and The Mighty Mahilas are in third and fourth positions with 13 and 10 points respectively.

With the Dashain festival just around the corner, MPL II will take a break and resume on October 27th. As games wrapped up on Saturday, the holiday spirit was already in the air. Players hugged their friends new and old wishing all a Happy Dashain.