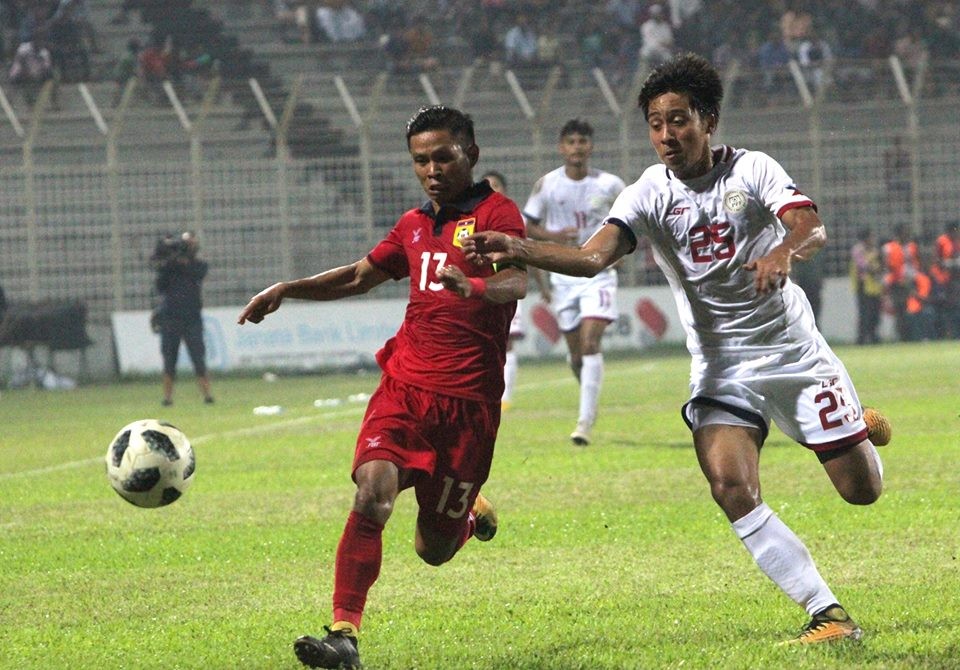 Philippines defeated Laos 3-1 in Bangabandhu gold cup match played at Sylhet stadium on Wednesday.

Bedic (44'), Gayaso (53') and Bahadoran (82 P) scored apiece for the winners.

Phithack scored for Laos in 89th minute through spot.

Both Philippines and Bangladesh have entered semifinals at the expense of Laos.

Nepal will play against Palestine on October 6.

Bangladesh football federation is hosting the event in three cities, Sylhet, Cox's Bazar and Dhaka.