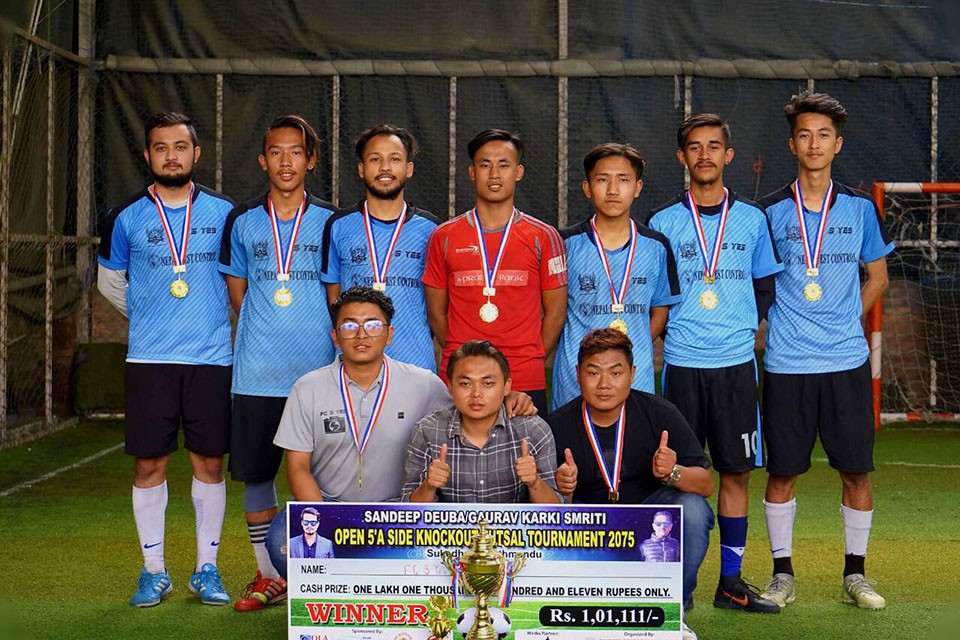 FC Syes from Tokha, Kathmandu has won the title of Sandeep Deuba/Gaurav Karki memorial cup in Kathmandu.
FC Syes defeated FC Zenex in the final match played at Rave Futsal.
The champions received Rs 1,01,111. Runners up team got Rs 50,555.
The tournament was organized to remember late Sandeep Deuba and Gaurav Karki.