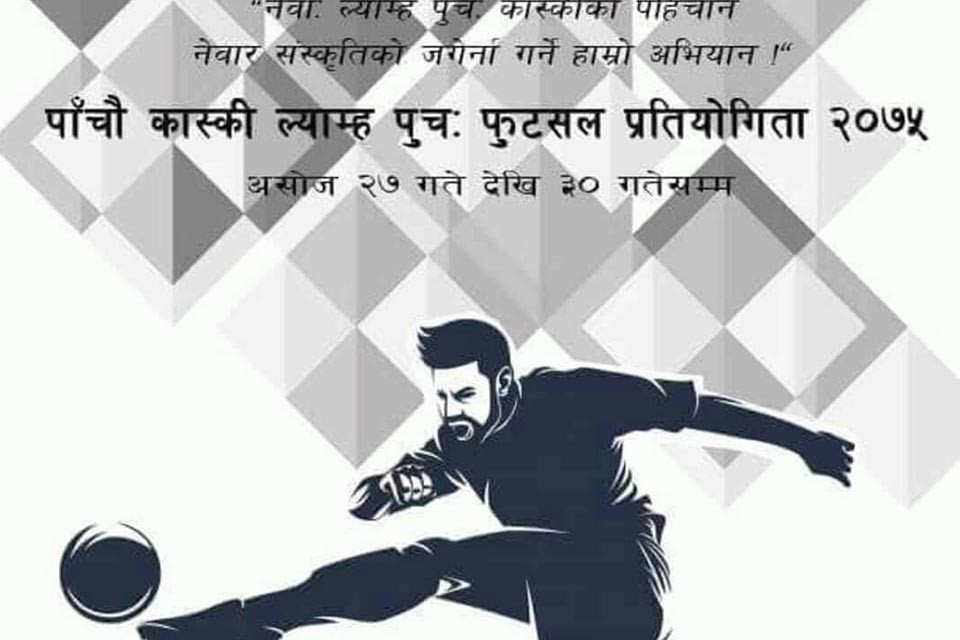 Lyamha Pucha Batulechaur Lamachaur Kaski is organizing 5th Kaski Lyamha Pucha Futsal championship from Ashoj 27.

A three day event will be played at Be Fit Futsal court.

The champions will get Rs 40,000 while runners up team will get Rs 20,000.

The best individual player will also get prize money.