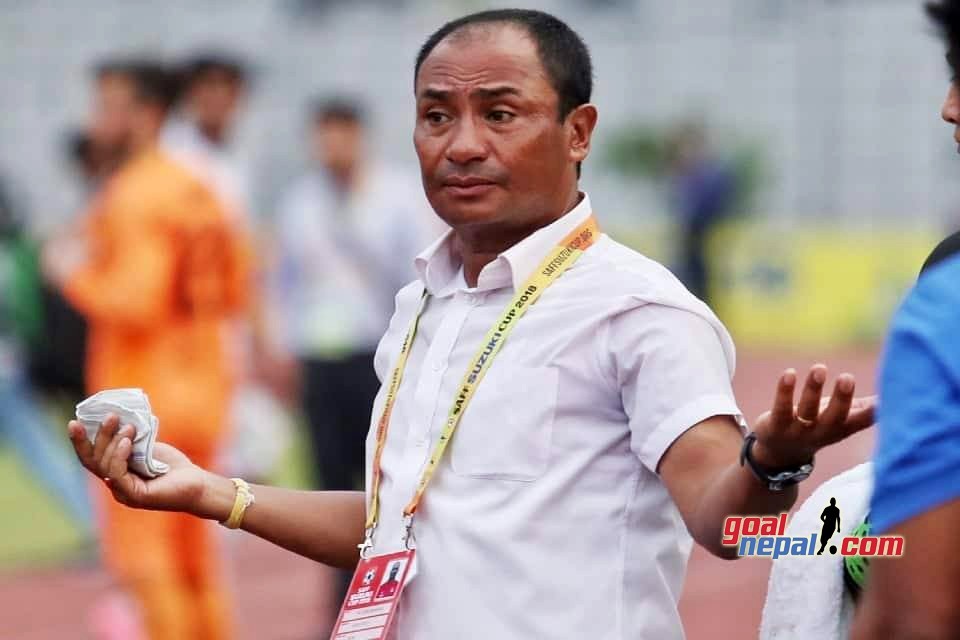 Bal Gopal Maharjan has become the first Nepalese coach to lead Nepal to SAFF semifinals.

Nepal defeated hosts Bangladesh 2-0 to enter semifinals as group winners on Saturday.

This is the fourth time Nepal has made it SAFF semifinals.

Nepal first entered semifinals in 1999 (under German coach Frank Stepler), in 2011 (under Graham Roberts) and in 2013 (under Jack Stefanowski).

Nepal have never won the championship.

Can Nepal win this edition? Leave your comment below.