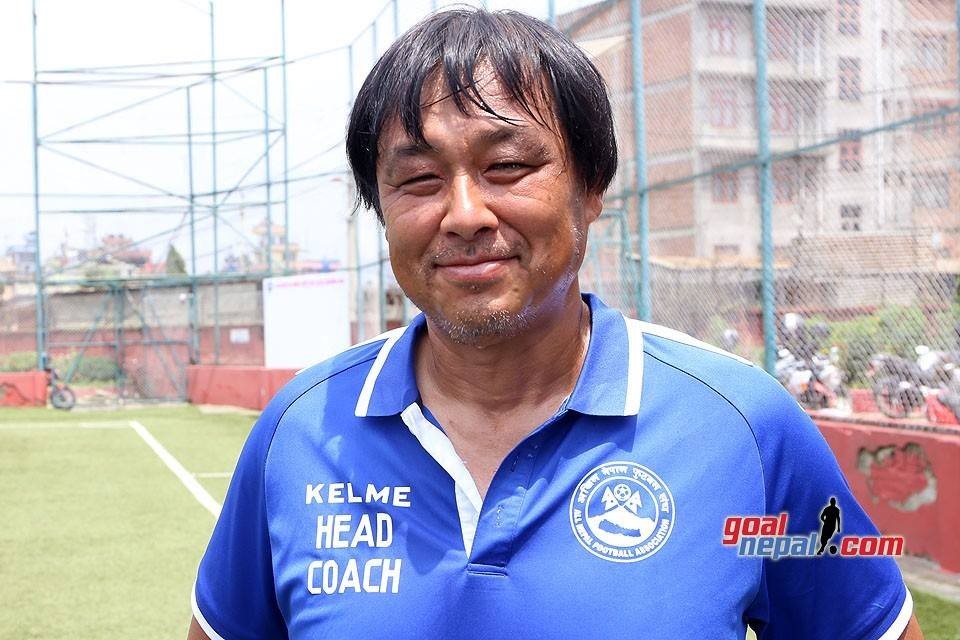 Nepal coach Gyotuku Koji isn't sure to return Nepal to lead the team to SAFF championship 2018.

ANFA spokesperson Kiran Rai confirmed GoalNepal this evening that Koji wouldn't return Nepal with the team after Asian Games 2018.

Nepal immigration had earlier banned coach Koji for a year for his overstay.

Immigration sources told GoalNepal that it would be difficult to revoke the decision for Koji. However ANFA would try to apply VISA process for Koji.

Another sources told GoalNepal that ANFA would like Koji to lead the team in SAFF Championship.

"Coach Koji might join the team in Dhaka straight from Japan. Most probably, he will handle the team in Dhaka", said sources.

However some officials are in different mood. They want Nepalese coaches to lead the team in SAFF championship 2018.


Nepal Coach Johan Kalin - Everybody Knows It's Big Game Against Kuwait