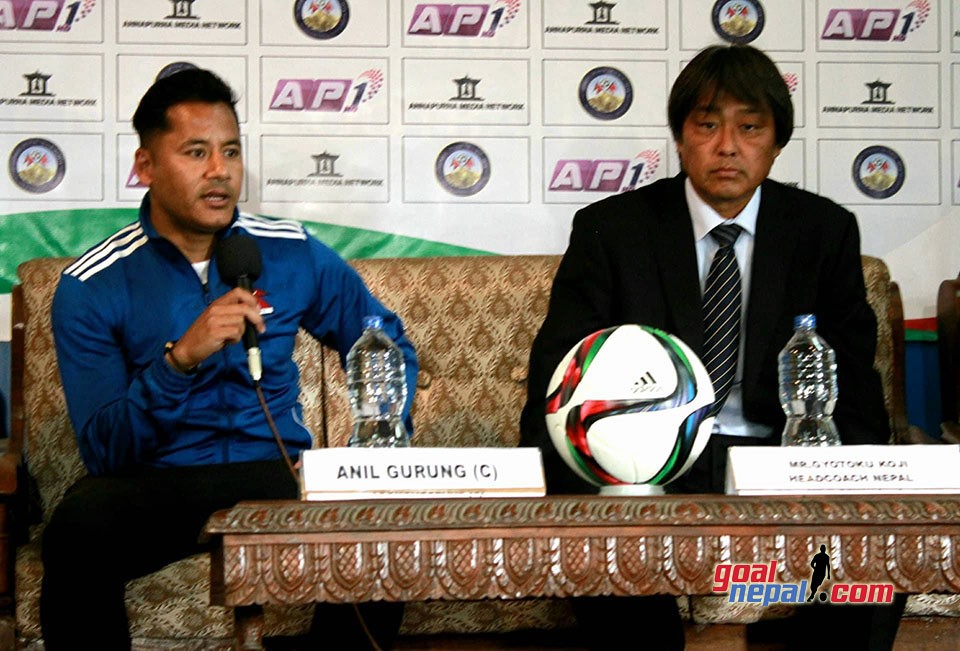 Nepal coach Gyotuku Koji has revealed his game plan against Philippines.
Koji, who applied different strategy against Tajikistan, is changing his strategy to 4-4-2 team formation for Philippines.
"We played with three defenders against Tajikistan. But two of our defenders are injured and we are playing with 4-4-2 team formation", Koji told the press in pre-match conference on Monday.
"Our two defenders (Devendra and Aaditya) are injured. So we have prepared the team accordingly. We are playing with 4-4-2 team formation", said Koji.
He also mentioned that team's main focus against Philippines was to improve their mistakes.
"We want to improve our mistakes when we play against them", he said.
Nepal haven't won a single international match after November 15, 2016.
Nepal versus Philippines will be played at ANFA complex on Tuesday at 2 PM.