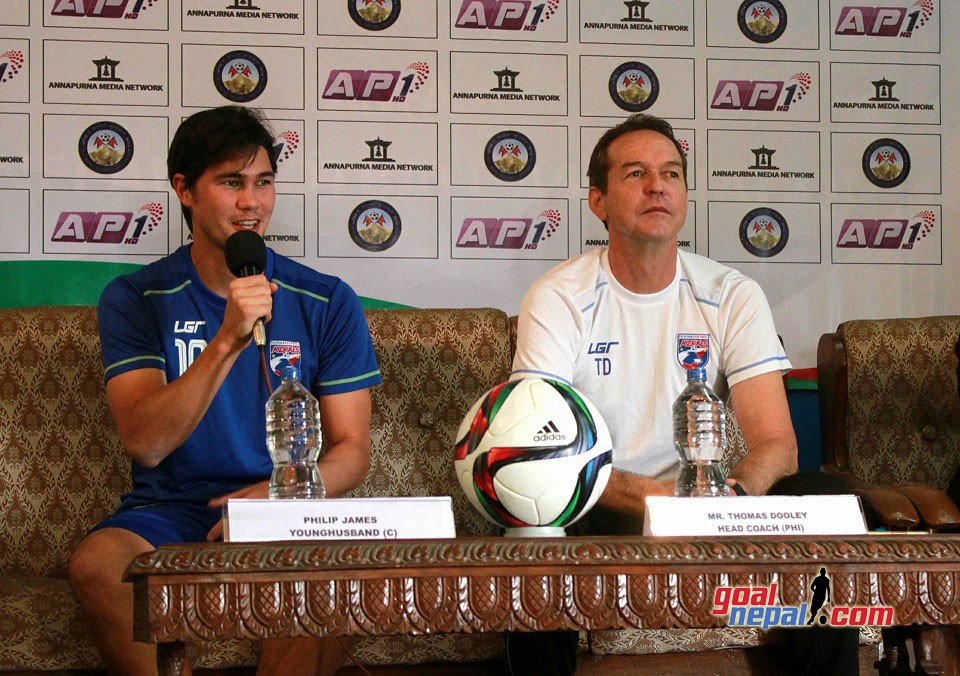 Philippines coach Thomas Dooley said they were playing "very" important match against Nepal tomorrow.
He said win against Nepal would secure their berth to the final round of AFC Asian cup and that would be the biggest opportunity for Philippines football.
Dolley started the pre-match conference, apologizing for his comment about bad-light training session.
"I apologized for my comment. I didn't mean to hurt the sentiment of Nepal FA. We actually arrived the training centre late. I apologized for my comment", said Dooley, who played FIFA world cup with USA.
"This is a motivation for every single player in the team. We are going to AFC Asian cup if we win the match. We will try whatever we can. We are playing very important match. We know we have to play our best(to win the match)", said Dooley.
He added, "Nepal is improving a lot. It won't be an easy match. I have told my players to work hard. They can't understimate host team. They have good combination. We have to play our best".
"This is biggest thing for Philippines football (to qualify for AFC Asian Cup). We are excited for the match", he added.
The match will start at 2 PM at ANFA complex.
AFC Asian Cup 2019 Qualification: Nepal Vs Philippines Match Highlights