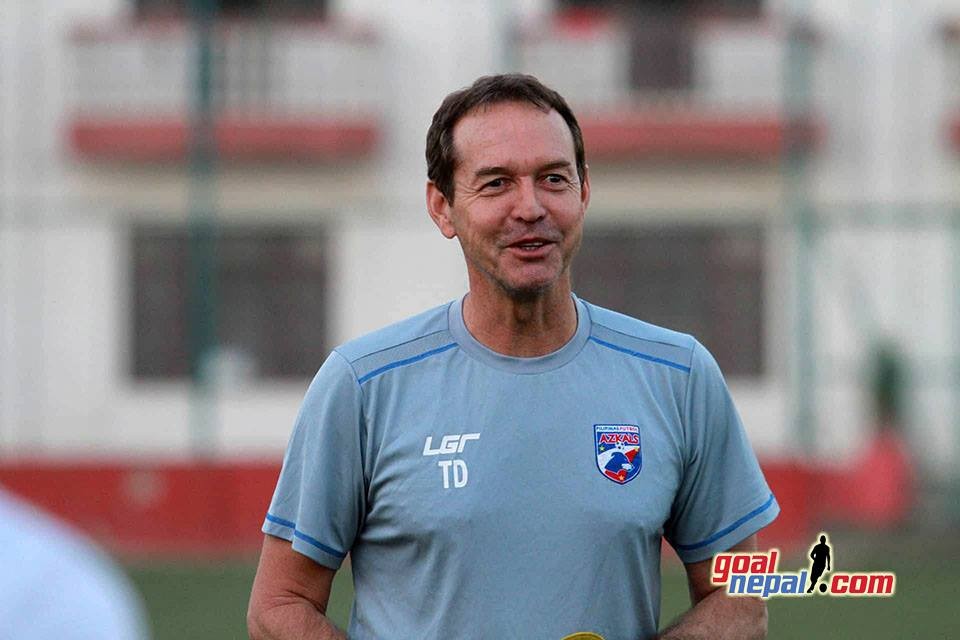 Philippines is in Kathmandu, a week before match against Nepal in AFC Asian cup 2019 qualification.

They arrived Kathmandu early to acclimatize with the weather and elevation of Kathmandu.
On Thursday, they held their first training session at ANFA complex. But the story was bumpy.
The Azkals are staying on the outskirt of Kathmandu valley. They were supposed to train at the academy from 2:30 to 4:30 PM. But the team reached the venue late due to heavy traffic caused by road construction.
When they arrived at the scene, it was already dark.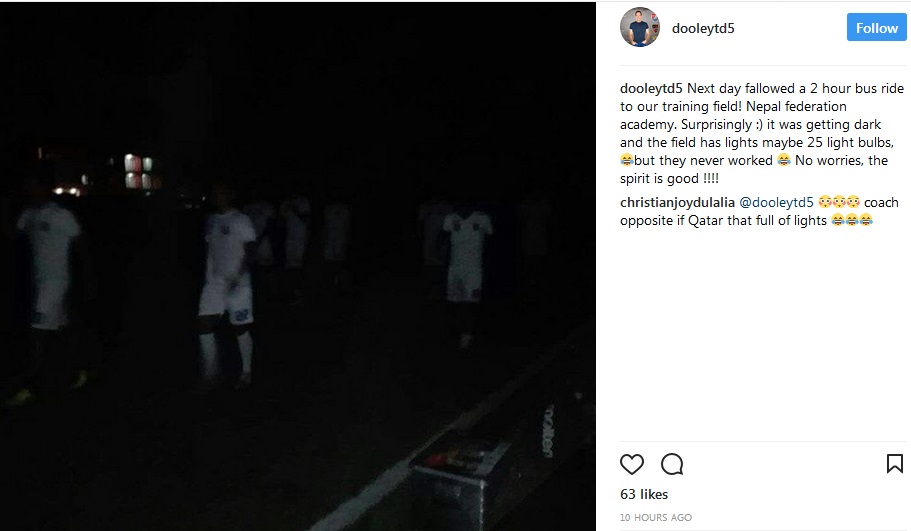 Coach Dooley, writing on his insta page, said that he was surprised not to see lights turn on in the academy.
"The field has lights. May be 25 lights bulbs. But they never worked. No worries, the spirit is good", he wrote on his page.
GoalNepal contact ANFA to know about the issue.
Senior administrator Basanta Rijal clarified that lights installed at the academy were not functional.
FIFA installed the halogen lights but nobody knows why they weren't functional.
"The Philippines team was supposed to come at the academy at 2:30 PM but they arrived late due to heavy traffic. It was already dark. We couldn't turn the lights on because they were not functional. There is no reason behind to let the spirit of visiting team down", said Rijal.
"The visiting team asked us to manage hotel a day before arrival. This is a tourist season and it was difficult to manage hotels for the team. But we stood on our toes to manage good hotel for them. Yesterday, they faced difficulties but from today, there won't be any problem for them", said Rijal.
Normally, hosts take care of visiting teams two days before the match date. The Azkals are currently on their own.
Nepal will host Philippines on November 14 at ANFA complex. Philippines will book tickets to 2019 AFC Asian cup if they win over Nepal. Nepal has just a point and are playing for pride.
AFC Asian Cup 2019 Qualification: Nepal Vs Philippines Match Highlights