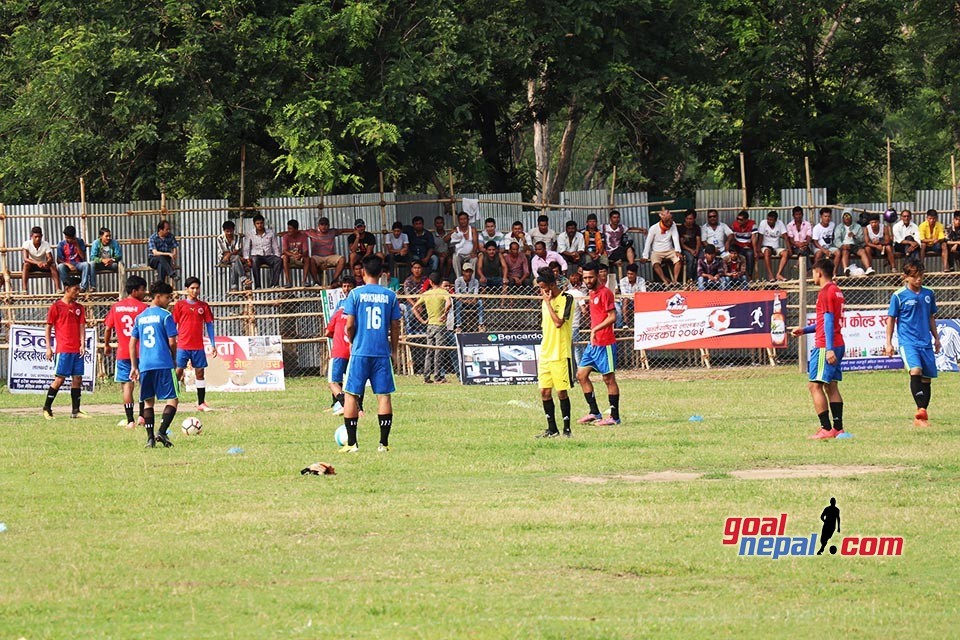 Ruslan Three Star club defeated Kaski XI 4-1 on penalties to win semifinals of 1st Lalbandi gold cup.

Stars came from two goal down to level the score. Both teams played out an exciting 2-2 draw in regulation time.

Ajayi Martins (47') and Buddha Chemjong (48') scored for Ruslan TSC right after the break.
Santa Gurung (6') and Uttam Gurung (16') scored for Kaski.

Mikchen Tamang from TSC became the man of the match. He received Rs 5,000 cash.
Kaski: Raja Babu (GK), laxman GC, Bimal Basnet, Pravesh Danuwar, Uttam Gurung (C), Bhison Gurung, Tridev Gurung, Ajit Gurung, Bishwo Adhikari, Santa Gurung, Randip Paudel
Ruslan TSC: Purna Chemjong (GK), Bishnu Sanuwar (C), Bijay Dhimal, Jiwan Gurung, Ashok Khawas, Rupesh Kc, Mikchen Tamang, Buddha Chemjong, Ranjan Bista, Ajayi Martins, Susan Shrestha

Nepal Police will play against Jhapa XI in the first semifinal match on Wednesday.

Sarlahi DFA and Lalbandi municipality are organizing the championship, which has a winning purse of Rs 7 lakh.
5th Jhapa Gold Cup: Sankata Club vs Three Star Club