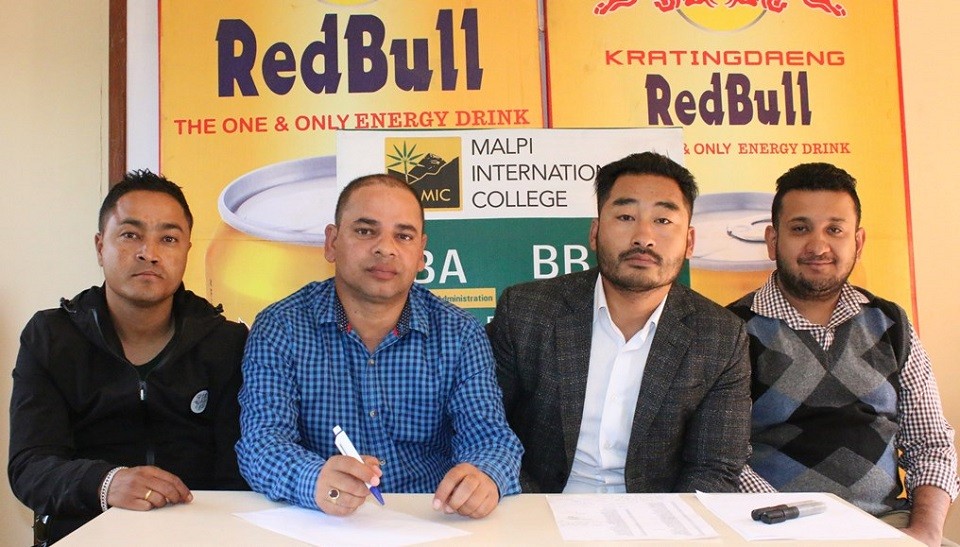 Malpi cup inter college football championship will start from Poush 7.
16 boys teams will take part in the event, Malpi college co-ordinator Teknath Paudel told the press on Monday.
The championship has a winning purse of Rs 1 lakh while runners up team will get Rs 50,000.
RedBull energy drinks is the main sponsor of the event.
The estimated budget of the event is Rs 15 lakhs. The championship will be played at Nepal Army physical training and sports centre, Lagankhel.