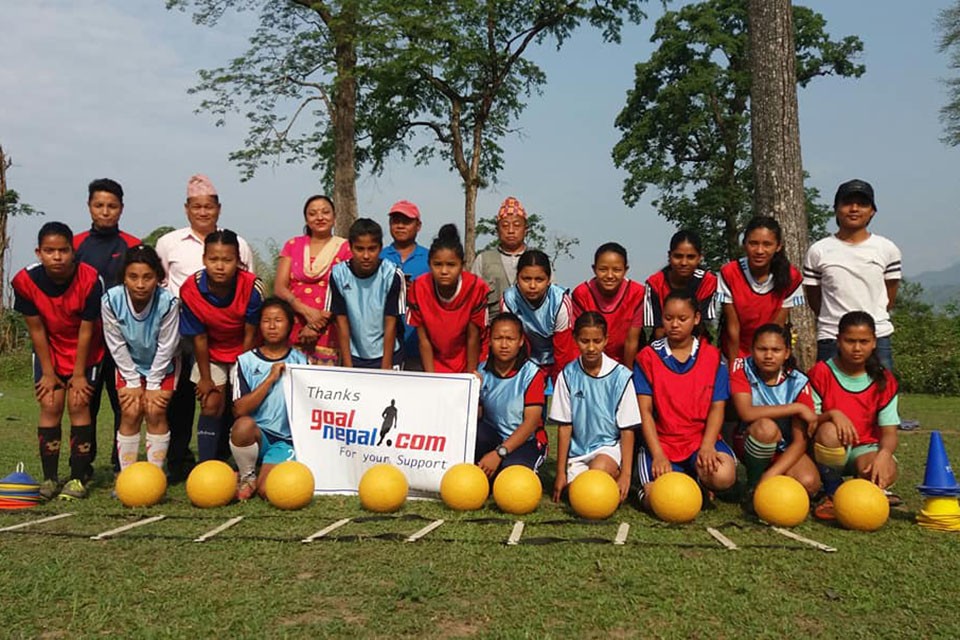 GoalNepal Foundation has handed over indestructible footballs and sporting gears to Mount Everest sporting women's team in Sunsari.
The Foundation is supporting youth football academies and women's football every month.
VP of sporting club Jitendra Rai, veteran social worker Chandra Thapa Magar, treasurer Santoshi Thapa and members; Subadhan Rai, Yam Bahadur Tamang and Chaturhang Rai were present in the program.
Coach Surya Tumbahangfe is training girls at Chatara, Sunsari.
"We are very glad to receive these support from GoalNepal. We are very thankful to GoalNepal and its foundation", said coach Tumbahangfe.
GoalNepal CEO Bikram Thapa thanked former Nepal international Santosh Sahukhala who provided Rs 10,000 to make this project successful.

Check out what we do through GoalNepal Foundation HERE.