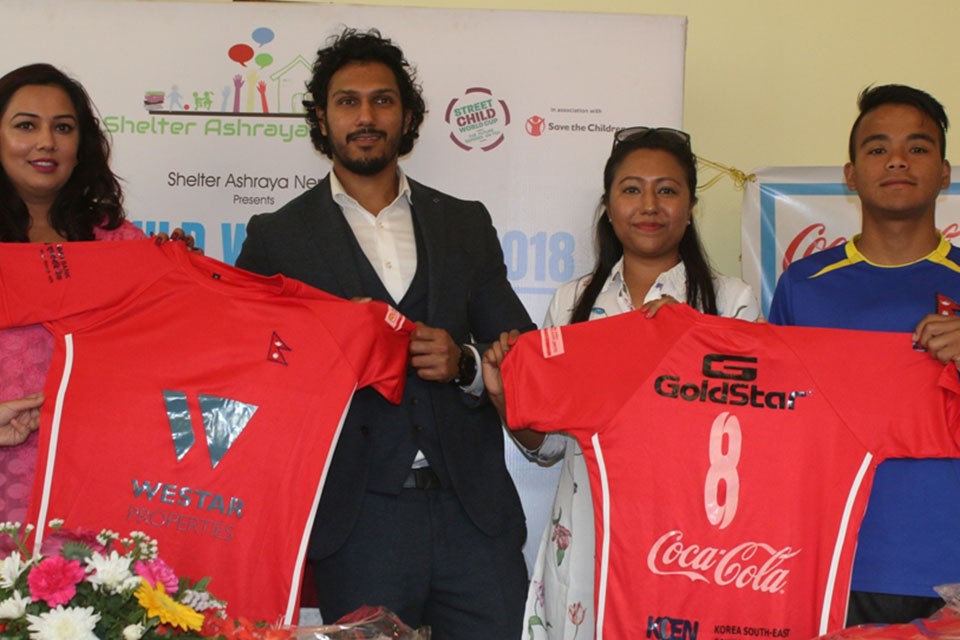 Shelter Ashraya Nepal has revealed jersey for upcoming Street child world cup.

The jersey was revealed in Lalitpur on Tuesday.

Team from Shelter is travelling to Moscow, Russia in June to take part in the world cup.

Westar Properties are the main sponsor of the team.

Coca-Cola, NMB Bank, Sunrise Bank, SBI Bank, GoldStar Shoes, Shankar group, Korea South East Power company, Nepali Water & Energy development company are the co-sponsors of the team.

9-member team will go to Russia.

Rajan Neupane is the coach of the team and Nabin Maharjan is the goalkeeping coach.