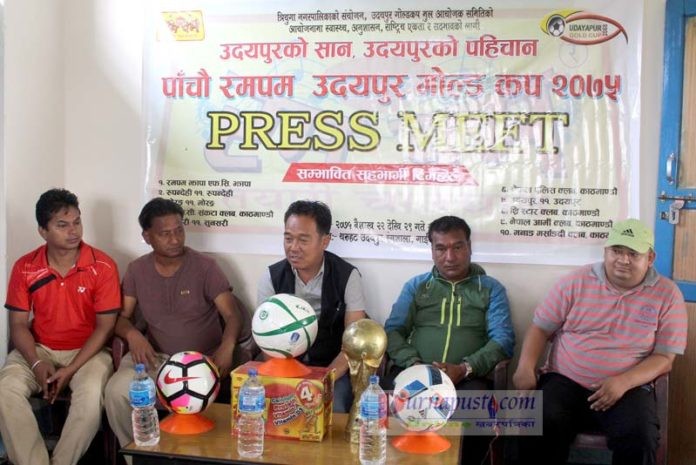 Rumpum 5th Udayapur gold cup will kick off from Baisakh 22 in Gaighat, Udayapur.

Gold cup organizing committee held a press meet in Gaighat on Monday.

"The champions will get Rs 5 lakh", tournament coordinator Kiran Rai told GoalNepal.com.

"A division teams will take part in the event, which is sponsored by Asian Thai Foods", added Rai.

The event will be played at Tharuhat stadium.

Rupandehi XI are the defending champions.