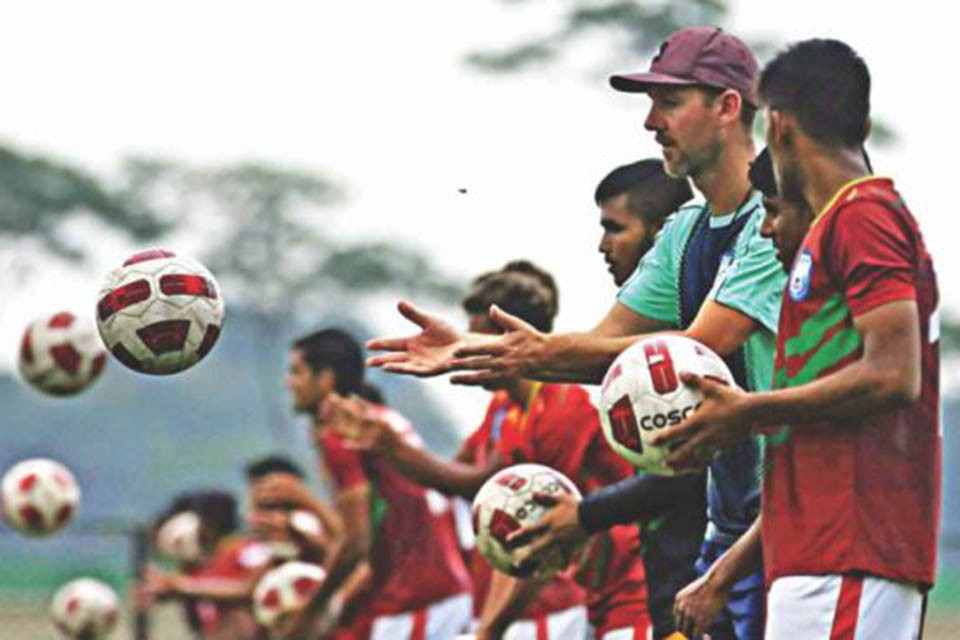 Bangladesh coach Andrew Ord has parted ways with Bangladesh football federation upon mutual consent.

"We mutually parted ways after the coach after spoke of his family issues," Bangladesh Football Federation's (BFF) president Kazi Salahuddin told the Daily Star yesterday (on Wednesday).

Bangladesh national football team head coach Andrew Ord left his job with two months remaining on his one-year contract after showing signs of improvement with the team, which had struggled at international level in recent past.

Bangladesh is hosting SAFF Championship in September this year.

"If he [Ord] is unhappy, then it will affect the performance of the national team. We still have enough time to appoint a coach ahead of the SAFF Championship. If we can appoint a coach this month, he will get four months to work with the team," explained Salahuddin.

"The National Teams Committee will sit on April 10 [Tuesday] to discuss the matter and soon they will announce the name of new high-profile coach.", Daily Star quoted him as saying.