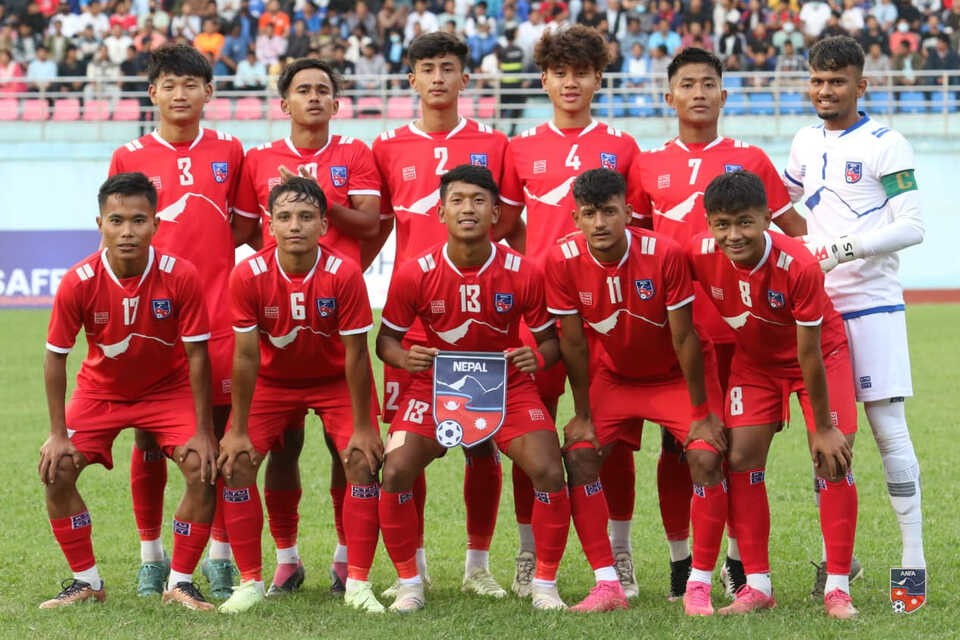 In a heart-pounding encounter, India's U-19 football team clinched a place in the SAFF U-19 Championship final by defeating Nepal in a penalty shootout. The match, which kept fans on the edge of their seats, concluded with a 3-2 victory for India in the penalty shootout.
The first half of the game saw Indian player Sahil Khurshid delivering a sensational performance, netting a crucial goal for his team at the 26-minute mark.

However, Nepal wasn't to be outdone, with Samir Tamang equalizing the score for his side in the 73rd minute through a powerful header.
As the regulation time and extra time failed to break the deadlock, the fate of both teams was ultimately decided in a nerve-wracking penalty shootout. India displayed exceptional composure, clinching victory with a 3-2 scoreline in the penalty shootout.
With this thrilling win, India now advances to the final showdown of the SAFF U-19 Championship, where they are set to face arch-rivals Pakistan.

Football enthusiasts across the nation eagerly await what promises to be a nail-biting championship clash between these two fierce competitors.
SAFF U18 Championship: Pre-Match Press Meet In Kathmandu