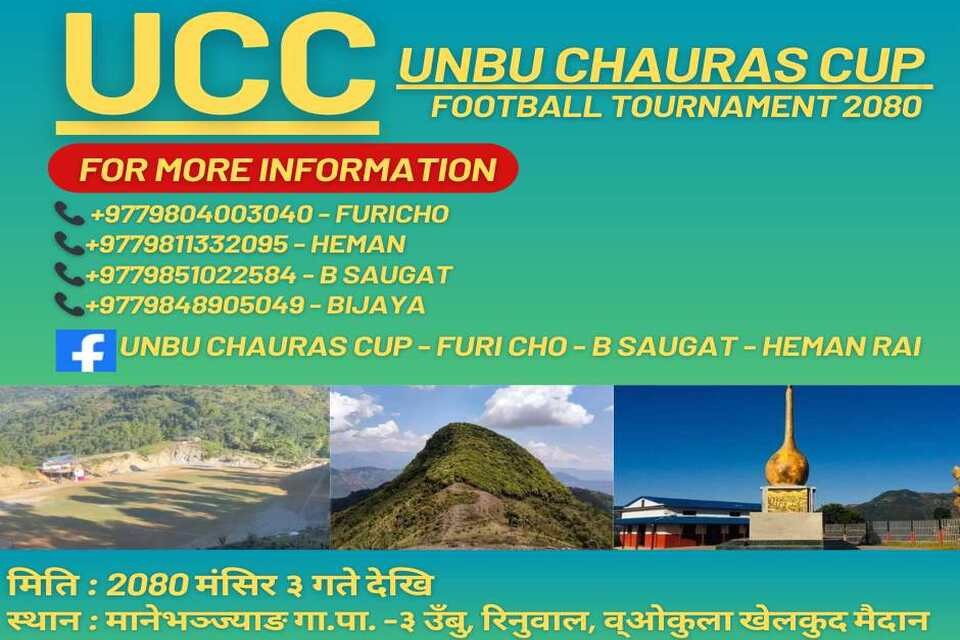 The highly awaited "Unbu Chauras Cup Open Football Tournament" is all set to ignite the fervor of football fans as it kicks off on the auspicious date of Mangsir 3, 2080.

This prestigious tournament promises to be a showcase of exceptional talent and intense competition, making it an event not to be missed. Coveted Prizes Await: - First Prize: The champions of the tournament will walk away with a substantial reward of Rs 1,11,111. They will also be honored with a grand trophy and prestigious medals, recognizing their exceptional skills and dedication. - Second Prize: The runners-up will not go empty-handed, as they will be awarded Rs 55,555 in addition to an impressive trophy and medals, marking their outstanding performance. - Third Prize: The third-place team will receive Rs 25,555, along with a remarkable trophy and medals, celebrating their commendable journey in the tournament.

Football enthusiasts and teams hailing from across the region are eagerly awaiting this thrilling event. The tournament promises to be a true test of skill, determination, and sportsmanship. Stay tuned for regular updates and be prepared to witness the emergence of champions on the football pitch at the Unbu Chauras Cup Open Football Tournament!