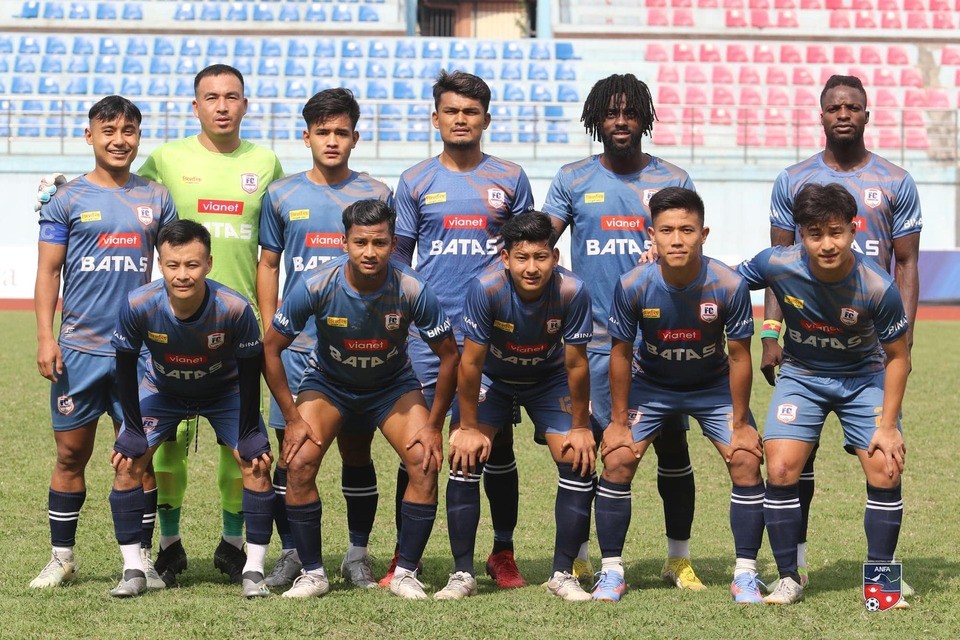 FC Khumaltar is relegated to B division league.
FC Khumaltar suffered 2-0 loss at the hands of 10-man Church Boys United at Chyasal stadium on Friday.
CBU has clinched the title with 48 points from 26 matches whereas FC khumaltar are relegated with 27 points.
Aggressive FC Khumaltar
FC Khumaltar appeared aggressive during a match against CBU. It's manager Anjan Rana manhandled referee Prajwol Chhetri. Three FC Khumaltar officials were red carded.