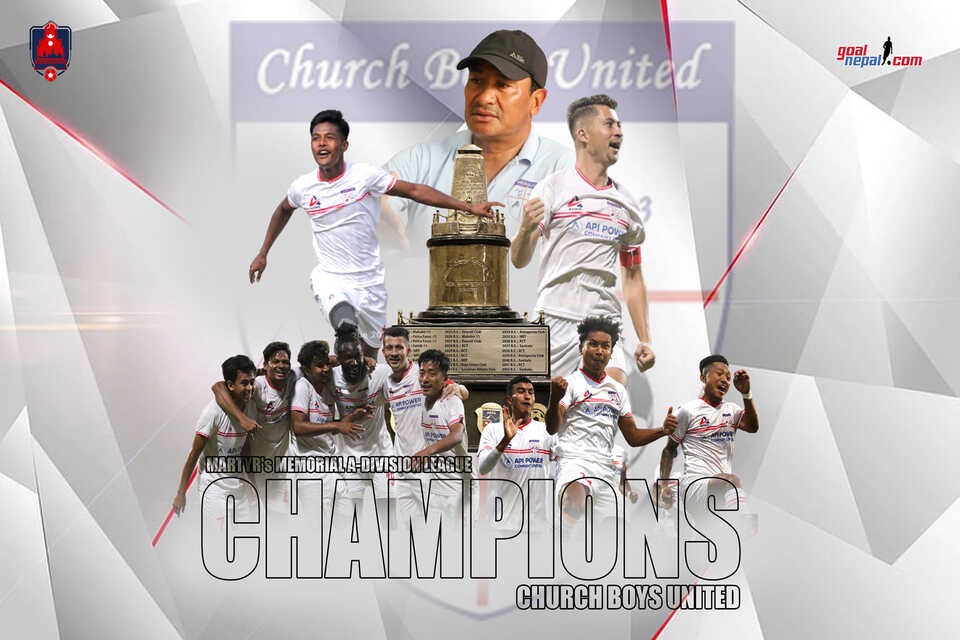 Debutant Church Boys United has clinched Martyr's memorial A division league title on Tuesday.
CBU played 0-0 against Three Star club on Tuesday and that was enough for them to lift the title with 45 points from 25 matches.
CBU also created history as they became the second Nepalese club to win division league every year. Earlier MMC had won D, C, B & A division league from 2039 B.S to 2043 B.S.
Second placed Machhindra FC has 39 points and have two matches left to play.
CBU will play against JYC in their last match.
CBU Can't play AFC Cup
CBU won't get opportunity to play AFC cup qualifiers as they didn't receive club licensing certificate. Machhindra FC have chances to compete in the qualifiers if they have met the criteria.