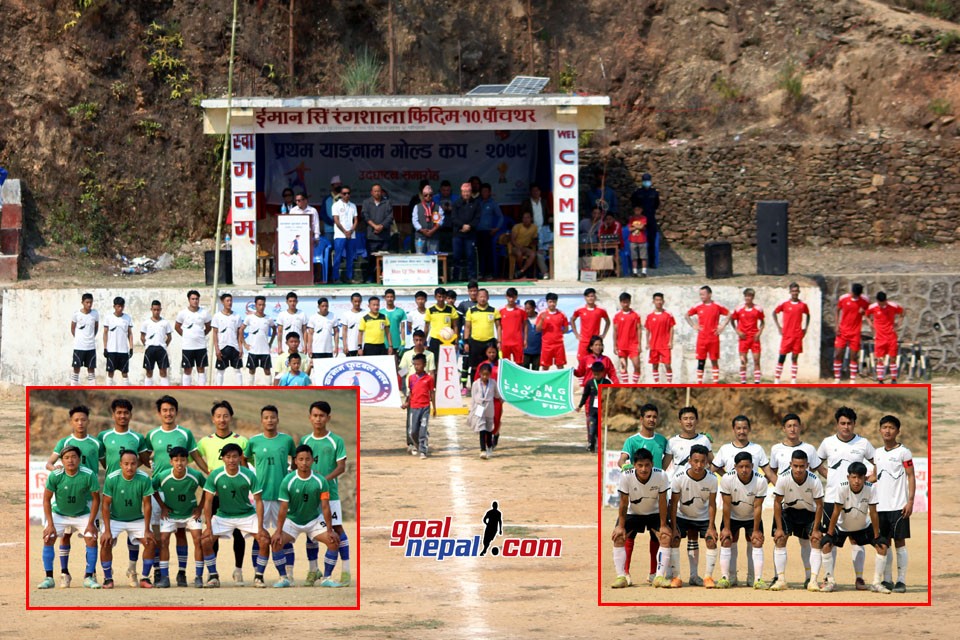 Hilihang & Wasum Aanisakthim have entered quarterfinals of 1st Yangnam gold cup football tournament in Panchthar.

Srijana yuwa club, Hilihang defeated Boys Union Club Falelung 4-1 at Imansingh stadium on Tuesday.

Jamin Laxam scored four goals alone in Hilihang's win.

In the second match, Aanisakthim sidelined Kummayak rural municipality 1-0.

Maldina Aangthupo scored the match winner.

The championship has a winning purse of NRs 1,01,101 and runners up team will get NRs 50,505.

GoalNepal is the official web partner of the event.