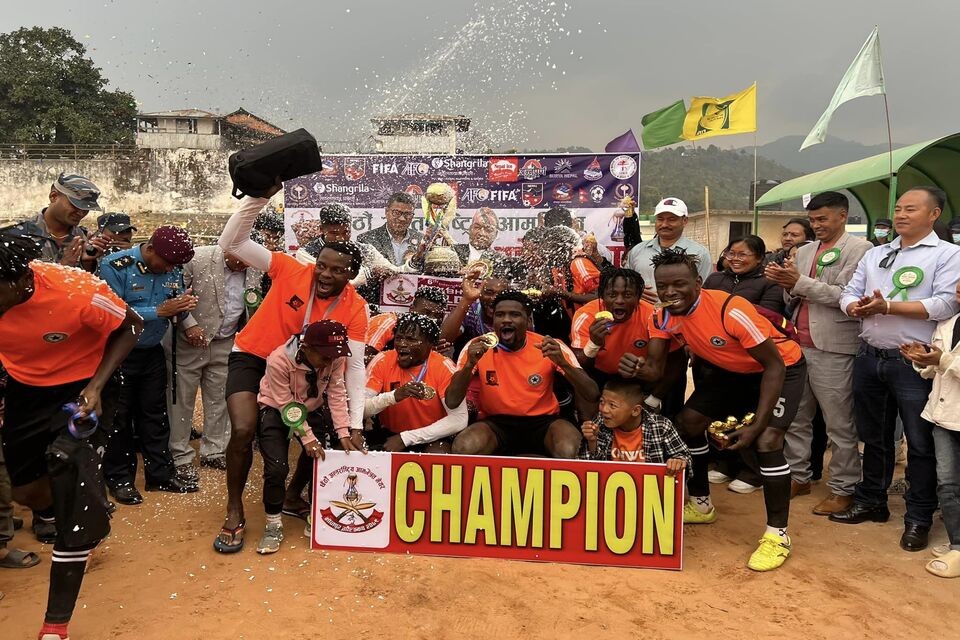 Avenir FC, Cameroon has lifted the title of 6th Bhojpur gold cup football tournament.

Avenir FC sidelined hosts Bhojpur DFA 2-0 in the final match played in Bhojpur on Thursday.

The champions received NRs 5 lakh and runners up team got NRs 3 lakh.

MOM: Dhiraj Magar

Best GK: Aline

Best DF: Ansangui


Best MF: Nguine

Best Coach: Sagar Lama

All of them got NRs 5,000 each.

Timba Timba and Santosh Tamang became the highest goal scorers and got NRs 6500 each.

Binup Rai became the rising player of the tournament and received NRs 5000 cash.


Bijay Bhujel became the most valuable player of the tournament and got NRs 10000 cash.

Bhojpur DFA organized the championship, which was supported by Bhojpur municipality.