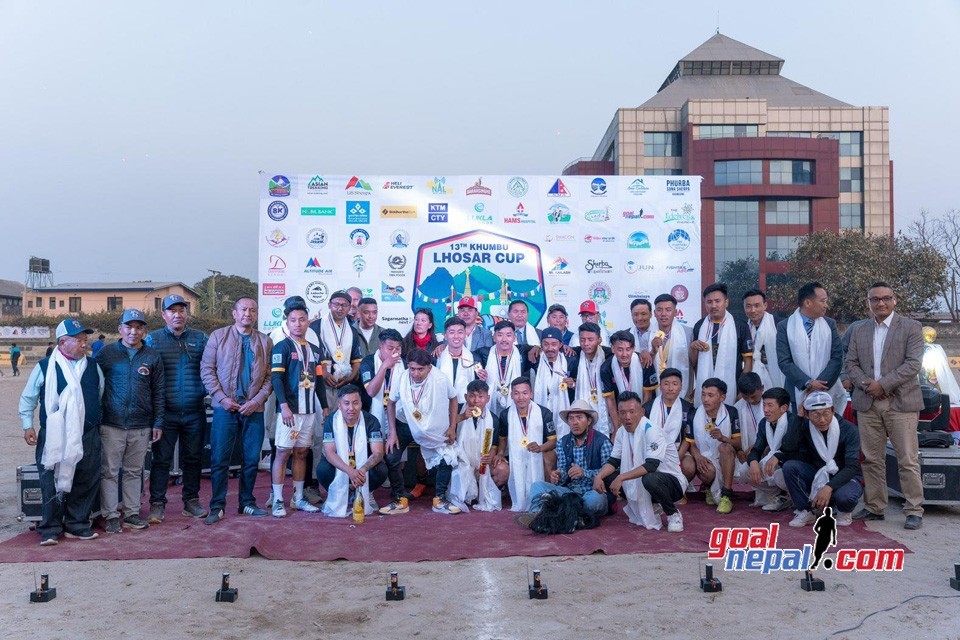 Thamichowa FC has clinched the title of 13th Khumbu Lhosar cup football tournament at Sanogaucharan football grounds.

Thamichowa sidelined Namche yuwa club 3-1 in the final match played on Saturday.

The champions received NRs 1 lakh while runners up team got NRs 50,000. Amadablam became third and received NRs 25,000.

Khumjung yuwa club organized the event to celebrate the festival - Lhosar.

Eight teams took part in the event.