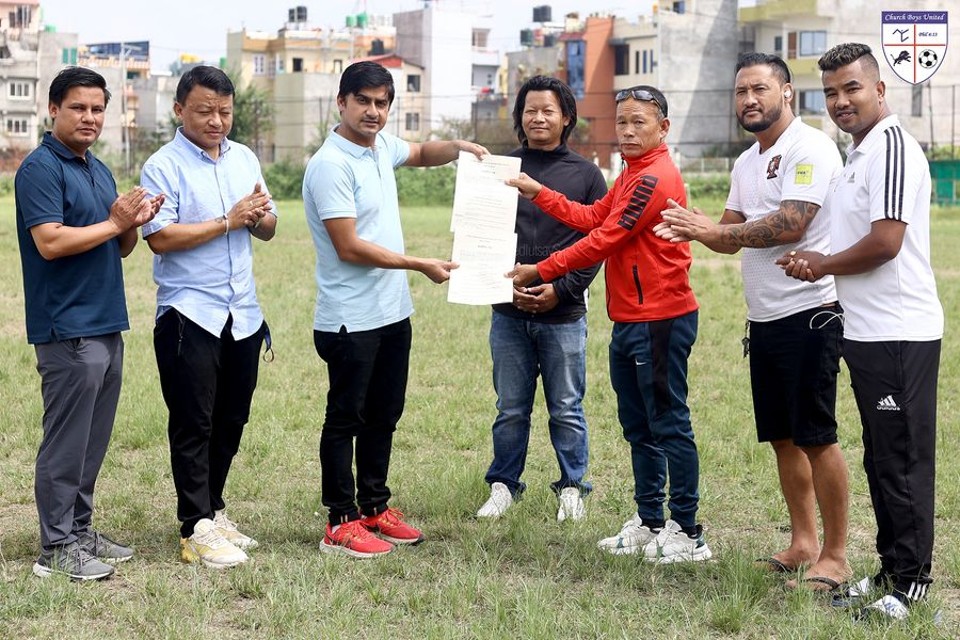 Church Boys United and National Sports Fellowship (NSF) have penned down an agreement to collaborate. The agreement was signed in Sunday between the two parties.
CBU president Tanka Lal Rai and NSF President Prith Bahadur Rai signed the agreement on Sunday.
According to the club, Church Boys United will train at the ground provided by NSF free of cost. Additionally, the newly promoted A Division Club will carry the logo of NSF in their match jerseys.
NSF will also be able to use the CBF players for promotional purposes.
Church Boys United were the B Division League winners in the recent season. They will play the A Division League that will take place later this year.