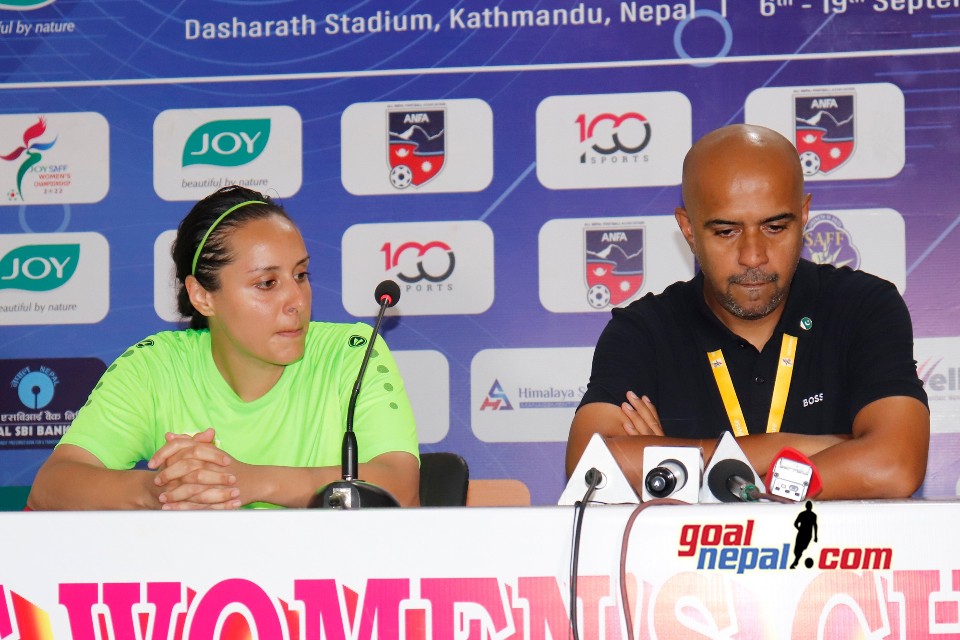 The Pakistan Women's Team lost 3-0 to India in their first SAFF Women's Championship 2022 encounter in Kathmandu today. This was Pakistan's first international match after eight years of suspension.
Despite the loss, head coach Adeel Rizki praised the way the team performed.
Speaking at the post-match press conference, Rizki said, "We played after eight years, credit to players who put in a shift. I am super proud of the team and we can only grow from here."
Rizki added that everyone has to assess the quality of the opposition they were playing and that it wasn't their day on the pitch.
An emotional skipper Maria Khan stated that Pakistan showed what their Women's Football team has to offer after an eight-year hiatus.
When asked about their next opponent Bangladesh, Maria said they will not take any opponent lightly. "No team should be taken lightly in South Asia, we'll go with the same effort and personality. We'll do our homework and try to play well", said skipper Khan.
Pakistan will face Bangladesh on the 10th of September before facing the Maldives in their final group match on the 13th.
India are top of Group A after registering a 3-0 win against Pakistan. Goals from Grace Dangmei, Soumya Guguloth and an own goal from Maria Khan gave India a comfortable victory.
Maldives and Bangladesh of the same group are scheduled to play against each other at 5:30 PM later today.
The SAFF Women's Championship is going on in Kathmandu, with seven South Asian sides competing for the title.