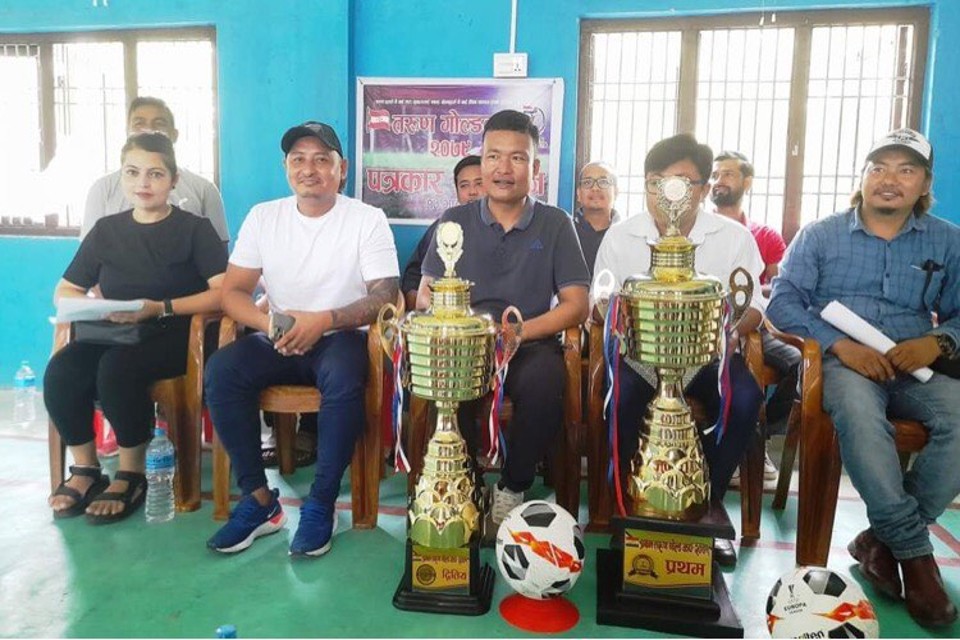 The Tarun Gold Cup will be held at the proposed Dangihat stadium located in Belbari-10, Bhawane from Bhadra 21 to Ashoj 5 under the initiative of Nepal Tarun Dal Region No. 3.
The winner of the competition organized by Tarun Dal for the first time in Nepal will get a trophy and two lakh one thousand rupees in cash. Also, the second-placed team will get one lakh one thousand in cash.
Chhatra Limbu, President of Tarun Dal Region No. 3, said that the Gold Cup will not only unite the youth but also prove to be a milestone for the overall development of the sports sector.
Twenty-six teams from eight Wards of Belbari, six Wards of Sundarharaicha, eight Wards of Pathari-shanischare and four Wards of Kanepokhari will participate in the competition. Yuben Gurung said in the program that the player of the match will be awarded in each match along with various categories.
A press conference was held on Friday at the auditorium in Bhaunne to give information about the competition.
6th Rumpum Udayapur Gold Cup: Morang Stuns Nepal Police - MATCH HIGHLIGHTS