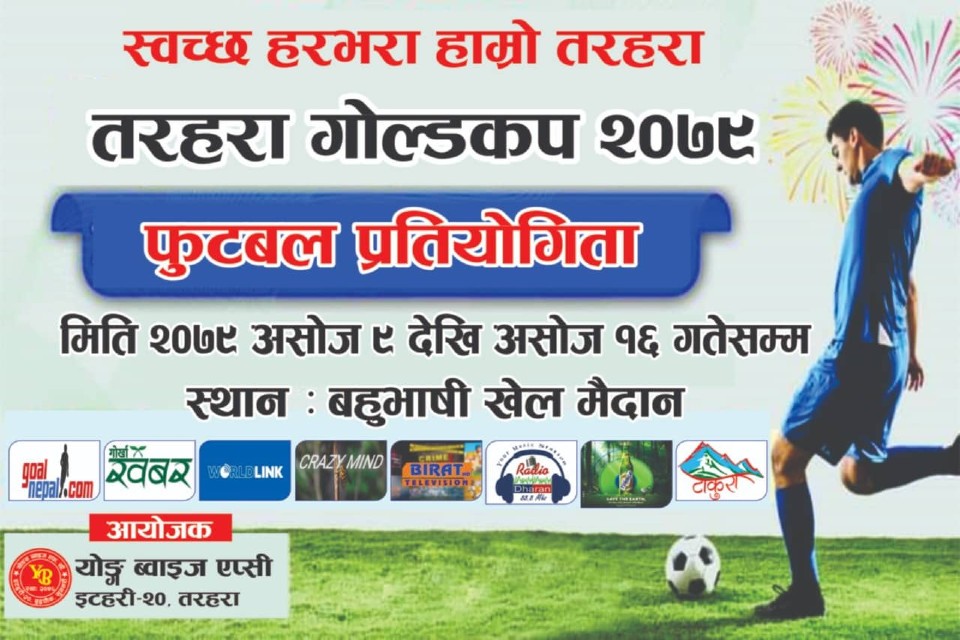 Young Boys FC is organizing Tarhara gold cup football tournament from Ashoj 9. 



The event will be played at Bahubashi sports field.



Eight teams are taking part in the event.



GoalNepal is the official web partner of the event and is streaming all matches LIVE on its platform.

"We are excited to welcome all teams to Tarhara, Sunsari", the club said in a release.