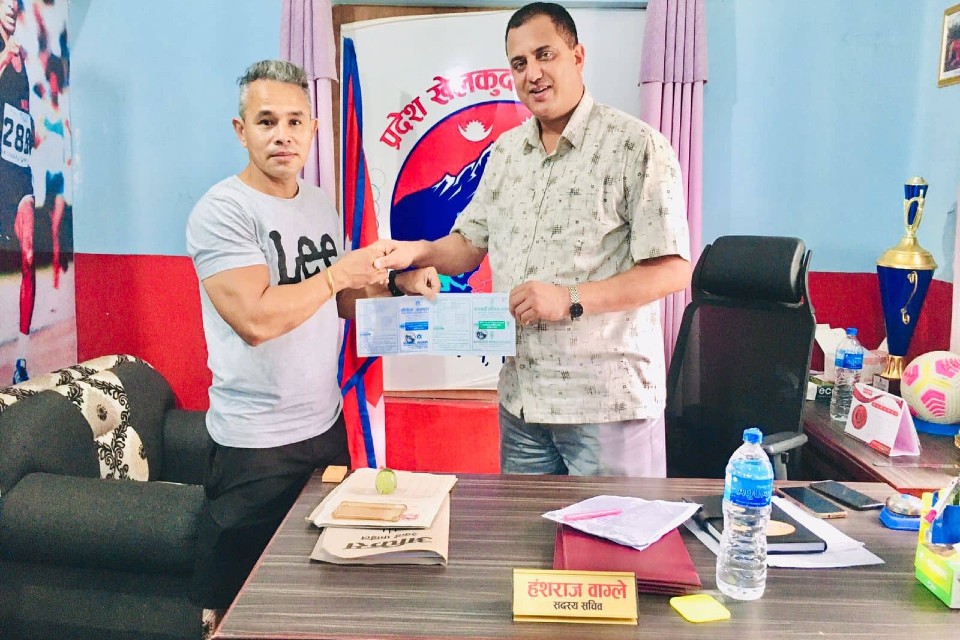 Province 1 Sports Development Board will provide free medical treatment to international athletes and 50% discount to their families.

Hansraj Wagle, member secretary of Province 1 Sports Development Board, said this was their responsibility to honor the former and current international players from province 1.

Former & current international players have started receiving such card.

Surendra Bahadur Tamang thanked province 1 sports council for their praisworthy work.

The athletes will get free treatment at Nobel Medical College, Biratnagar and Kathmandu Medical College, Kathmandu.
Sorry State Of Dharan Stadium