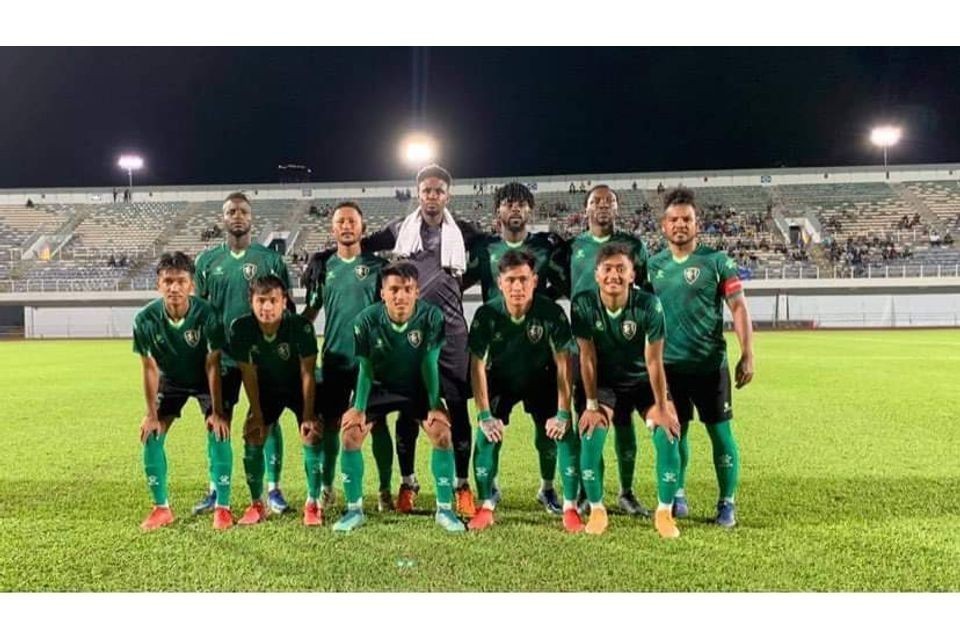 New Road Team (NRT) will round off the Thailand leg of their our today with the encounter against the Thai League 3 side Thonburi United FC in the third and final friendly in Thailand.
The match will begin at 2:45 PM NST.
Before arriving in Thailand, NRT participated in the TYT Cup in Malaysia and suffered two heavy defeats against Karo United FC and Penang FC.
In Thailand, NRT suffered a 5-2 defeat against Kasem Bundit University FC in the first friendly, and a 9-0 defeat against Thai League 1 side Chonburi FC.
NRT squad:
Tolo Landry, Pujan Hona, Andre Thiyeri, Saroj Tamang, Gaurav Shrestha, Rajeen Dhimal, Chhiring Gurung, Saman Limbu, Bishal Rai, Suwash Gurung, Bishal Tamang, Ashok Thapa, Messouke Oloumou, Nicolas Fernandez, Dipesh Ghale, Kritish Ratna Chhunju, Sanjib Bista, Stephane Samir Binong, Sanjog Rai, Rumesh Bartaula, Bikram Dhimal.
6th Rajarshi Janak Cup: NRT Vs Bharatpur FC - Match Highlights