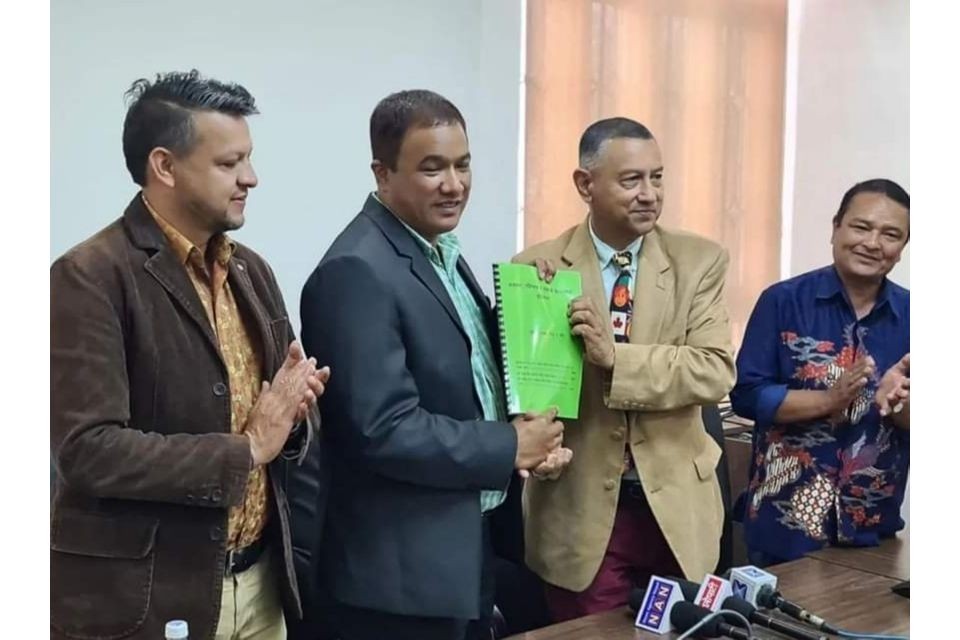 The investigation committee formed to investigate the dispute between the head coach Abdullah Almutairi and the players who left the closed camp has submitted a report to ANFA.
A three-member committee formed under the coordination of former Nepal Army chief and former player Victor Rana submitted its report to the All Nepal Football Association (ANFA) on Wednesday.
Committee Coordinator Rana handed over the report to ANFA General Secretary Indraman Tuladhar. Former player Bidur Bista and vice president of Nepal National and International Sportsmen's Association Deepak Thapa were on the investigation committee.
The players who left the camp have been saying that they were forced to leave the training camp after coach Almutairi repeatedly asked them to leave the camp. The players had left the camp on April 26 and the closed camp was continued by the head coach by calling up 17 more players.