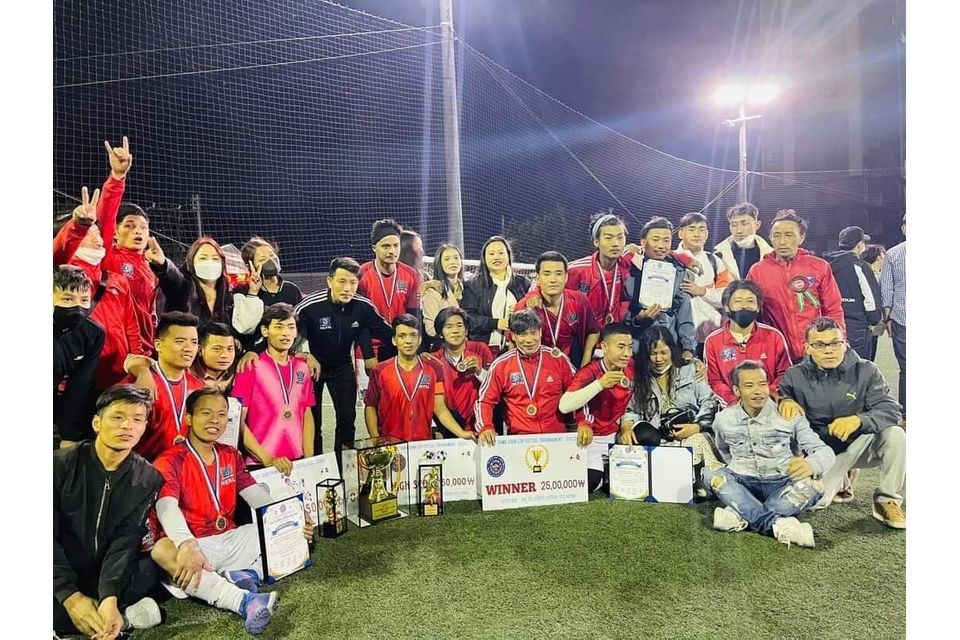 Mokpo FC have lifted the title of the first-ever Tami Dhi Futsal Tournament organized in Thegu, South Korea. Mokpo defeated Suwon FC in the tiebreaker to lift the title in the final.
Mokpo received 25 lakh Won while the runners-up Suwon received 15 lakh Won.
The player of the tournament, Bijaya Karki of Suwon FC receuved 50,000 Won. Mokpo skipper Abinash Karki finished the tournament as the highest goalscorer with 13 goals, while Paul Lama of Mokpo was declared the best goalkeeper. Both received 50,000 Won as well.