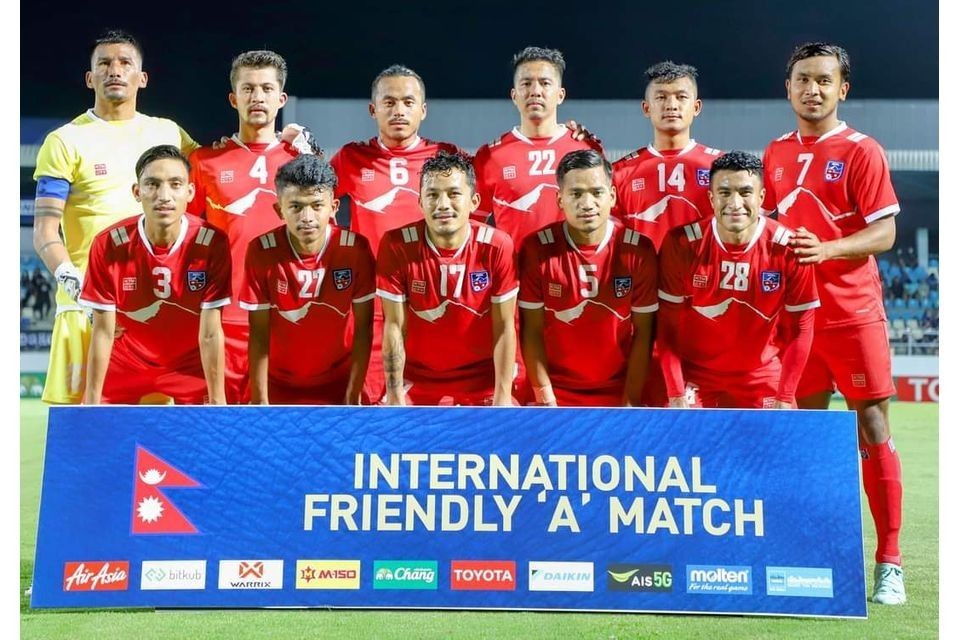 Nepal will face Chon Buri in the second friendly match of the Thailand tour today. At 3:45 p.m. NST, the teams will take the field at Chonburi Stadium in Thailand's Chon Buri province.
Nepal are coming off a 2-0 loss at the hands of Thailand a few days earlier. The friendlies in Thailand are part of the FIFA International Break and will serve as a warm-up for the third round of AFC Asian Cup qualifiers, which will take place in June. Nepal is in Group A, along with Jordan, Kuwait, and Indonesia, and Thailand is in Group C, along with Uzbekistan, the Maldives, and Sri Lanka.
Nepal has flown to Thailand without players from Machhindra Football Club, who are scheduled to compete in an AFC Cup qualifier on April 5. In addition, Nepal is without forward Jagjeet Shrestha, who was left out of the squad due to VISA issues. The rest of the squad, which consists of 24 players, has traveled and will compete for a place in the team.
In this game, Chon Buri FC will not have a group of national team players and foreign players. Some people still have injuries and their physical condition is not perfect. So it would be an opportunity for the remaining players to have a chance to prove themselves.
"To warm up with a national team like Nepal, which if we look at the game they played against the Thai national team, it's a very good thing because the Nepal national team is a team that has quite a good potential and I believe Chonburi FC will benefit from this warm-up game", said Chon Buri FC coach Sasom Pobprasert.
Nepal's form: W-W-L-D-L
Chon Buri FC form: W-L-D-D-L