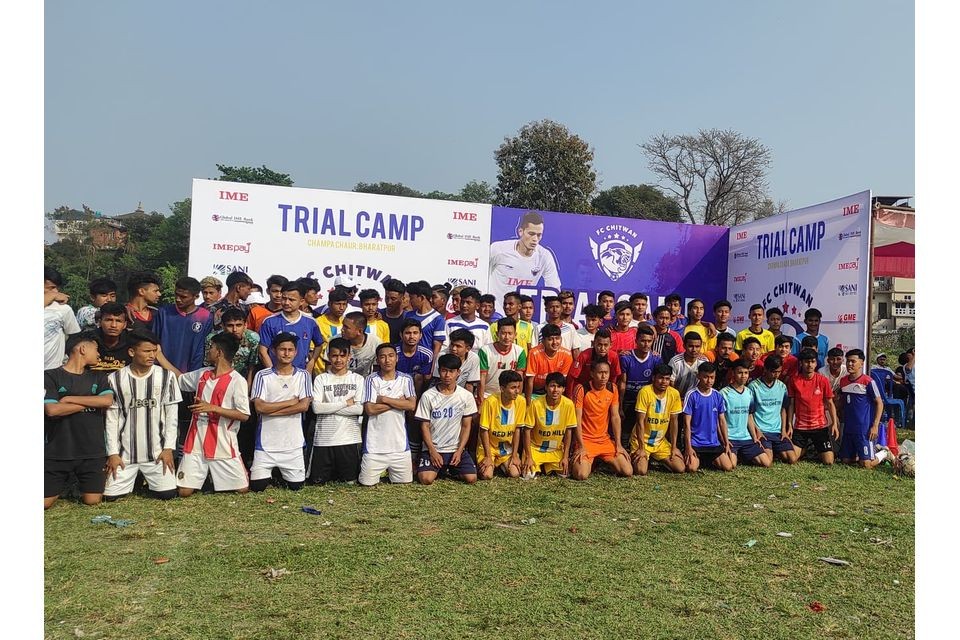 Nepal Super League side FC Chitwan successfully conducted a trial camp in Chitwan on Sunday. The one-day camp was held at Campa Chaur, Chitwan and the turnout was huge. More than 70 players participated in the camp for one position in the squad.
Despite the need for only one homegrown player in the squad for the upcoming season, FC Chitwan coach Fuja Tope, who managed Manang Marshyangdi Club in the recently concluded A Division League, decided to take six players to Kathmandu to train with the team.
"The idea behind this is to provide a certain level of exposure to the local players and make them gel in with the team", Fuja told GoalNepal regarding this change of plans. However, only one player will be selected for the final squad.
"Seeing them perform and train with the big players will give us a clearer idea about their talent and their response to pressure environments", Fuja added. "This will also provide them a much-needed opportunity to test and build themselves."
Nepal Super League's second edition is starting from April 8 with 10 teams participating in the tournament this time.