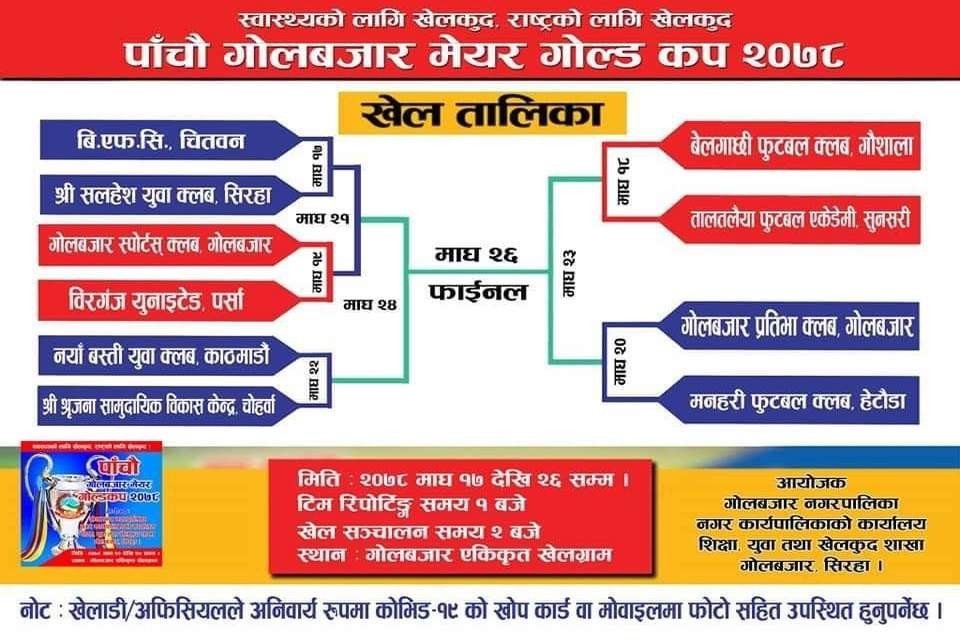 The second semifinalof the fifth Golbazar Mayor Gold Cup 2078 will be played today. Nayabasti Youth Club, Kathmandu will face Birgunj United, Parsa today.
Birgunj defeated Golbazar Sports Club and BFC, Chitwan to reach the final while Nayabasti defeated Shree Shreejana Samudayik Bikash Kendra, Choharwa to reach the final.
The match will kick off at 2:30 PM in Golbazar Integrated Khelgram.
The winner of today's match will face Golbazar Prativa Club in the final. The final of the tournament will be played on the 9th of February.
The matches of the tournament are broadcasted LIVE on GOALNEPAL.
The tournament to be organized by Golbazar Municipality, Education and Sports department, Golbazar, Siraha will be held with the slogan, "Sports for health, sports for the nation".