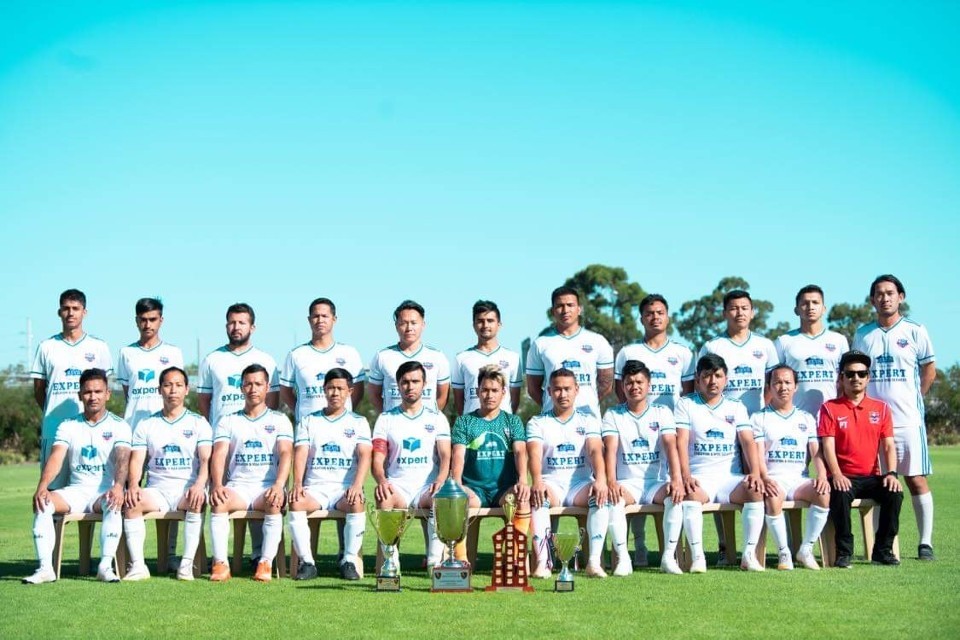 NUFCWA (Nepalese United FC Western Australia) remains unbeaten pulls the 3rd consecutive winning trophy in WA Nepalese league by defeating Gurkha FC.

The league was Inaugurated in 2019, with the objective of developing community clubs in Perth.

WA Nepalese league has been hugely successful in bringing Nepali football players together through the medium of sports.

NUFC-WA registered their third victory in the third edition by inflicting Gurkha's a 3-1 defeat .

Club President Deependra pariyar informed that they have a plan to compete In women's league and junior league for 2022 season in state level .