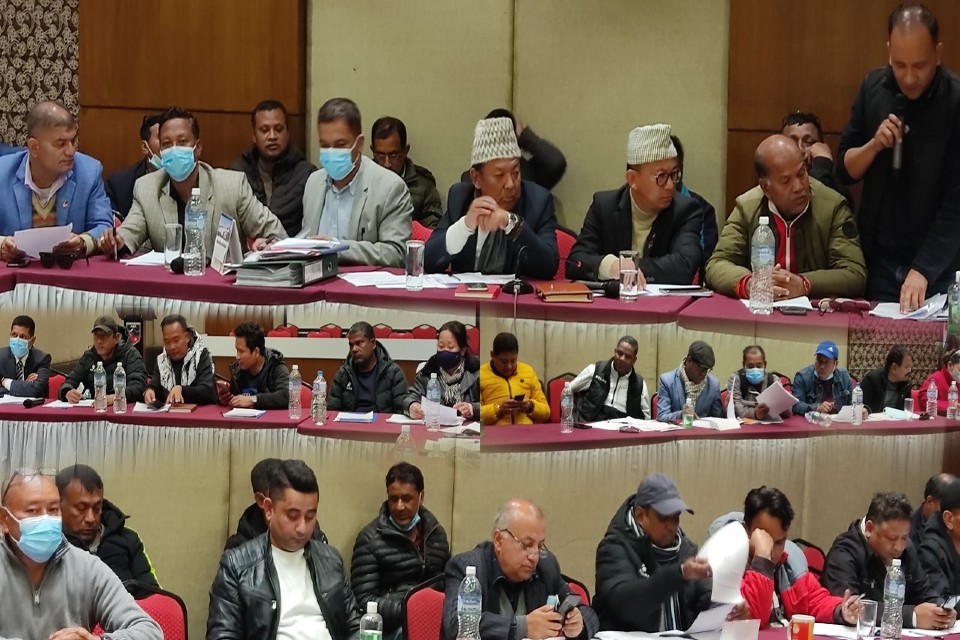 ANFA has finalized the date for its election.

15h exco meeting held on Thursday & Friday confirmed the date for the election. i.e May 29, 2022.

According to ANFA, the meeting also decided to call an extraordinary congress (General Assembly) on February 12 (Magh 29, 2078).

Before that, ANFA affiliated districts need to hold election. DFA elections will be held from February 27 to March 14 anf then the provincial elections will be held on March 15-24, 2022.

Some other decisions made in the meeting are:
1) Form a committee under President Karma Tsering Sherpa with Senior Vice President Pankaj Nembang and Vice Presidents Krishna Thapa, Upendra Man Singh and Shixit Parajuli to decide on the amount to award the national football teams which takes part in various football tournaments.
2) Endorsed the friendly matches to be played against Mauritius on January 29 and February 1.

3) The National Women's League will be held from January 29.

4) Increased the preparation money for A, B and C division clubs by NRs 250,000.
5) The meeting decided to check integrity of Disciplinary Committee member advocate Prabal Sharma to appoint him as the coordinator of the committee. The contract over organizing Nepal Super League will be decided in the next Ex Co meeting after forming a taskforce which will submit its report to the Ex Co. ANFA Vice President Singh, Assistant General Secretary Arun Man Joshi, Ex Co members Vijay Ghale, Dawa Lama, Dirgha Bahadur KC, Rajiv Poudel, Pema Lama, Women's Association Chairperson Brinda Dewan and League Committee Director Sanjeeb Mishra will be the members of the taskforce.
6) District League champions will take part in the Provincial League.

7) Decision regarding President's Cup and National League will be taken in the next Ex Co meeting after presenting its budgeting before the Ex Co.
Look Of Dasrath Rangasala In COVID Pandemic