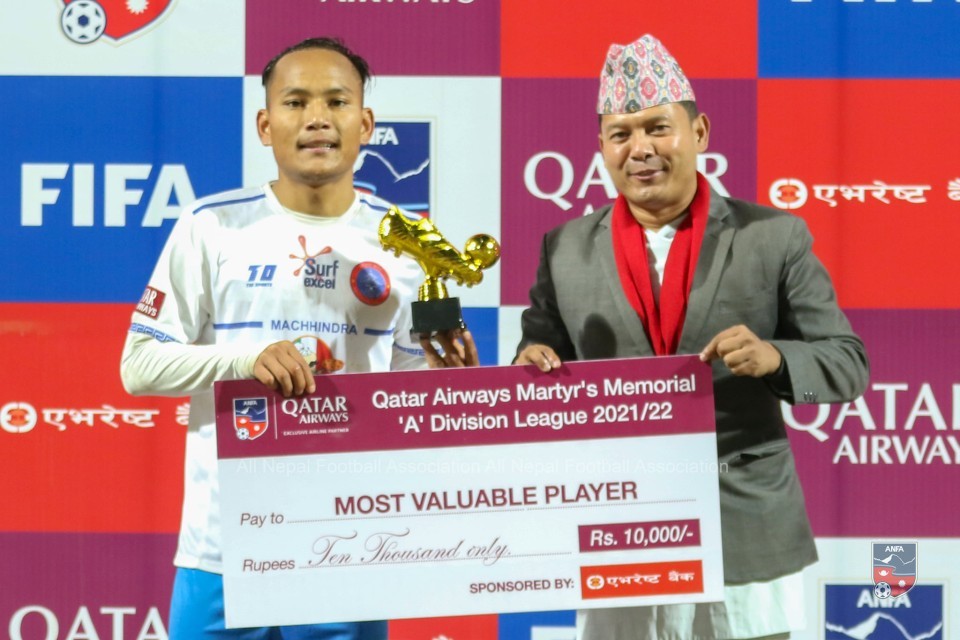 Nepal international Sunil Bal is the man to credit for Machhindra FC's qualification to AFC Cup qualifiers.

Remember the match beween MMC & Machhindra FC. That goal againt MMC in the stoppage time changed the whole story. White Lions secured their position in AFC Cup qualifiers with his solitary goal against Nepal Police Club on Monday.

"We bagged an important three points and we are very happy. Huge thanks to my mates, coaches and the fans", said Bal.

The win for White Lions means they are atop with 17 points from seven matches in the league standing.
The agreement was made before among the clubs that the top team after seven rounds will be eligible to compete in the qualifiers.
Such decision was made because Nepal had to meet registration deadline set by AFC.
"It's our team work and we know team work make the dream work", added Bal.

AFC will soon announce the date of the qualifiers.
6th Rajarshi Janak Cup: Machhindra FC Vs Far West XI - Match Highlights