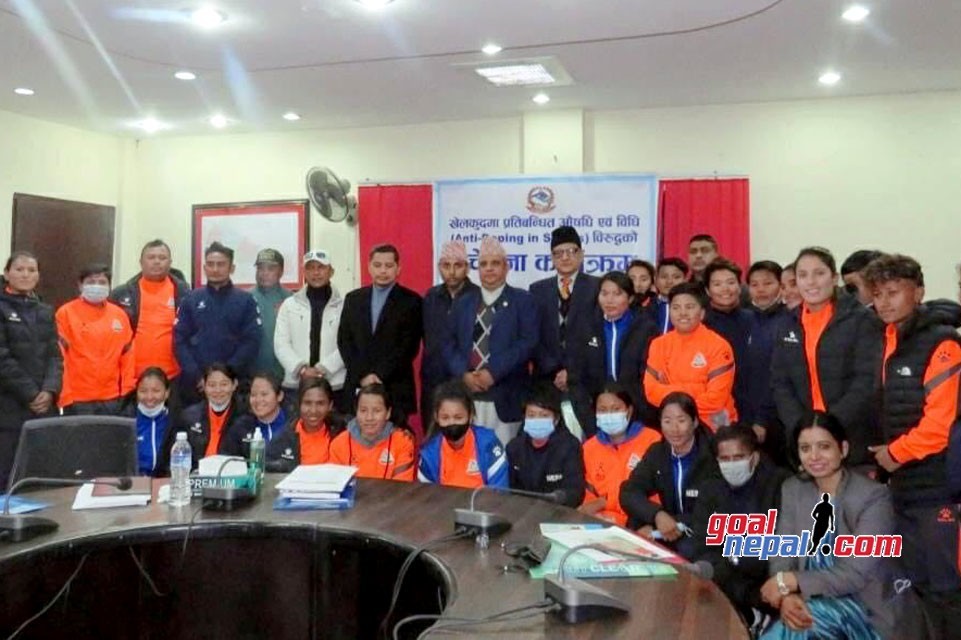 On Monday, the Ministry of Youth and Sports completed an awareness program against the use of banned drugs and practices in sports.

Individuals and players from various sports fields attended the program, which was presided over by Secretary of the Ministry Dr. Damodar Regmi.
The program included players from the Nepali National Women's Football Team, as well as their coaches and managers. Saroj Krishna Shrestha discussed the usage of forbidden medications and procedures in sports, as well as the immediate and long-term consequences.
Dr. Damodar Regmi, the Ministry's Secretary, delivered a presentation and shared his thoughts on anti-doping policy, the legal framework, the Ministry's efforts, and the initiatives the Ministry plans to do in the coming days.
All those present at the occasion also emphasized the importance of not partaking in such activities, since the usage of forbidden drugs in sports would have a bad impact on the athletes' personal and social lives.
Look Of Dasrath Rangasala In COVID Pandemic