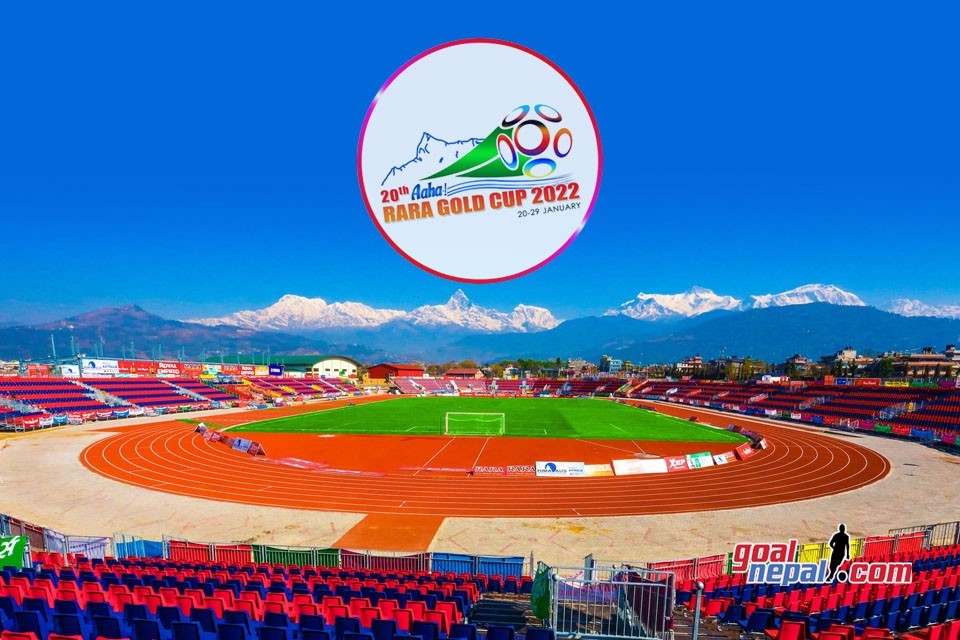 The Aha! Rara Gold Cup, one of Nepal's oldest and most renowned tournaments, is set to take place next month. The Aha Rara Gold Cup 2078's main organizing committee has been constituted. The tournament is organized by Sahara Club, Pokhara.
Under the chairmanship of club president Hariram Gurung (Suraj), a 501-member organizing committee has been constituted to oversee the 20th edition of the competition in a spectacular and dignified manner.
The competition will be coordinated by Keshabaraj Baral, the club's senior vice president, and will take place in Pokhara Stadium from January 20 to 29 next year. Similarly, Ramji Prasad Adhikari, the club's general secretary, has been named member secretary of the organizing committee.
The club announced the formation of a 101-member advisory group made up of representatives from all sports-related organizations and individuals.
The club's academy, Sahara Academy, has been in operation since last year. Sahara Academy currently has 24 children from 14 districts enrolled.
Sahara Club President Suraj Gurung Talking About 20th Aaha! RARA Gold Cup