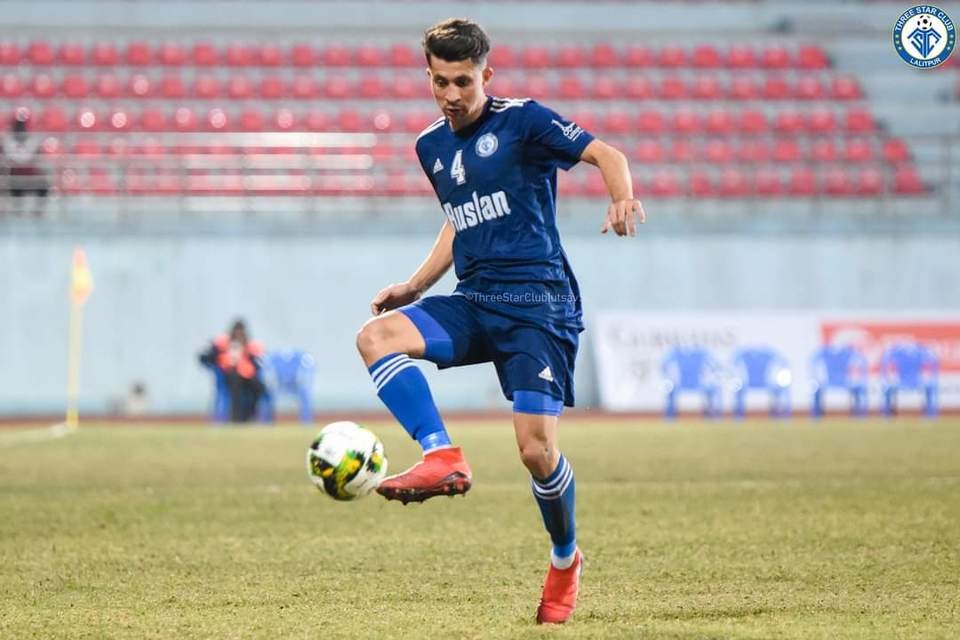 Three Star Club and New Road Team played a goalless draw in today's third and evening kick-off in the ongoing Martyr's Memorial A Division League at the Dasharath Stadium in Kathmandu.
Both teams could not be clinical enough to score a goal and take all three points from the encounter.
The match had a lof of chances created but there were no clear-cut opportunities for any team to take the lead of the match.
A defensive header fell straight to Bijay Bhujel in 23rd minute of the match for TSC at the edge of the box. He had a bit of space ahead of him, shot from outside the box and shot it wide. A good chance, wasted.
In the 29th minute, an Ashok Khawas cross into the box turned out to be a shot and had to be punched above the post by Ajit Prajapati. Baring these two, there were no clear-cut chances in the match.
After the draw, Three Star Club move to six points from five matches while New Road Team are also level on points with the Stars.
Three Star Club will next face Tribhuwan Army FC in the league while New Road Team will face APF Football Club.
6th Rajarshi Janak Cup: NRT Vs Bharatpur FC - Match Highlights