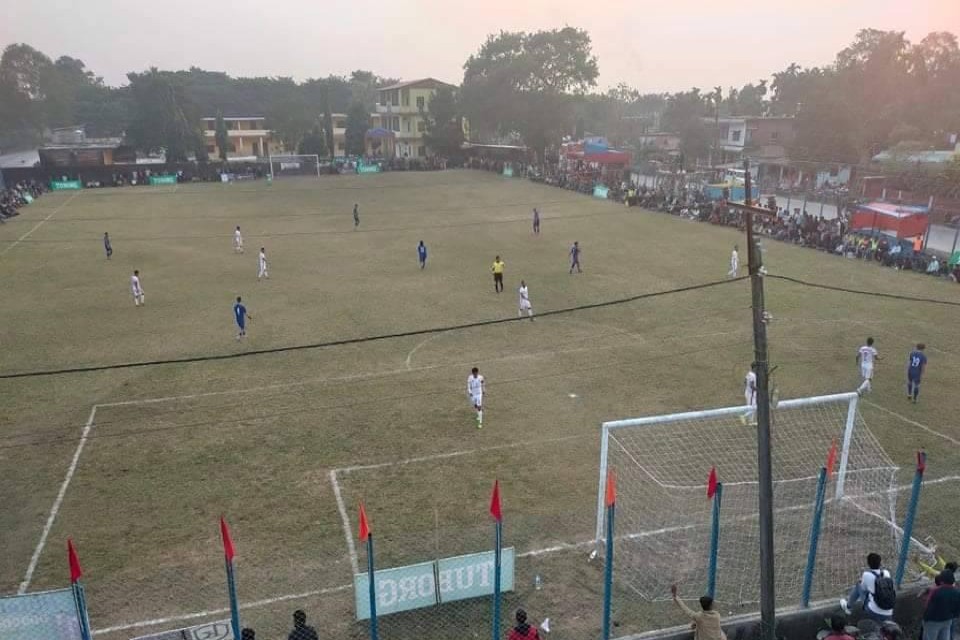 Church Boys United have entered final of 3rd Saudi Arab gold cup football tournament in Jhapa.

CBU defeated Focus 16 FC, Dharan 4-1 in the first semifinal match played at Charpane on Wednesday.

Santosh Neupane scored a hat trick while Saman Bhujel scored another for the winners.

Hosts Saudi Arab veterans FC will play against Dudhauli sports club, Sindhuli in the second semifinal match on Thursday.
JALTHAL FC JHAPA ENTERS SFs 2nd BHAGIMAN MEMORIAL CUP