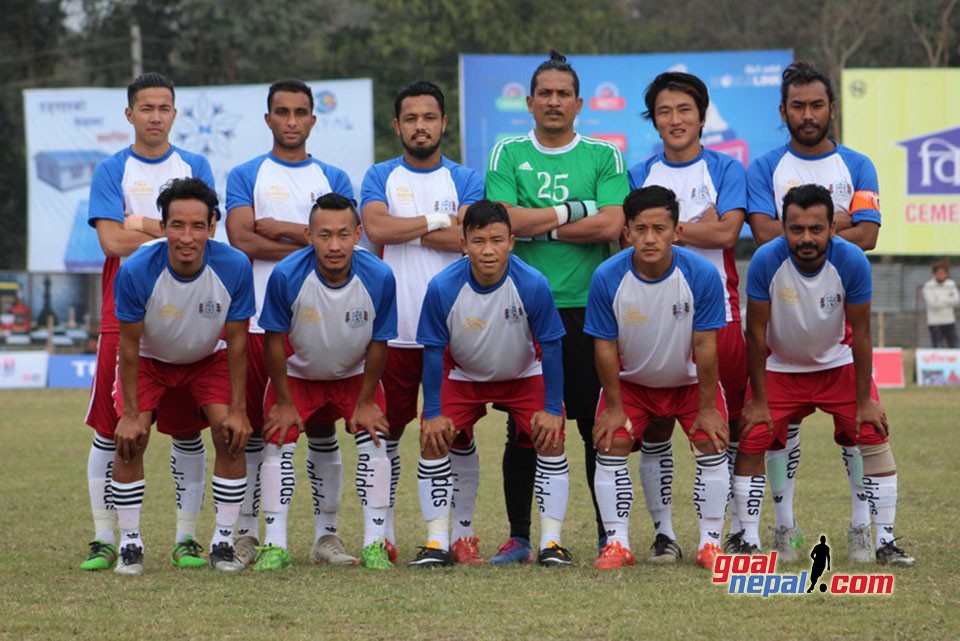 Defending champions Sankata club crashed out as they suffered 1-0 loss at the hands of makeshift Birgunj United in Ruslan 9th Simara gold cup.

Amar Dangol scored the match winner in 16th minute.

Nishan Limbu was declared the man of the match.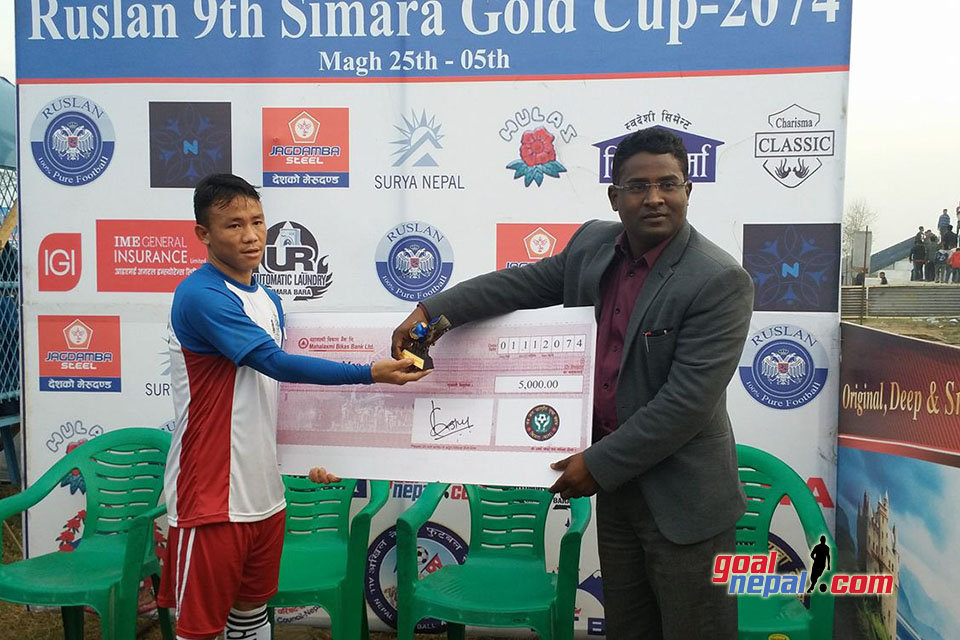 Ruslan Three Star club will play against Morang FC in the first semifinal match on Wednesday. Birgunj will play against Nepal Army on February 15.
Sankata club: Binay Shrestha (GK), Ravi Silwal (C), Florent, Saroj Dahal, Bhusan Subba, Hemanta Thapa Magar, Rupesh Kc, Bishwo Adhikari, Prakash Budhathoki, Rijan Subba, Sajin Thapa Magar
Birgunj United: Dilip Chhetri (GK), Uttam Gurung, Bishnu Sunar, Sumin Mainali, Suraj BK, Nishan Limbu, Pujan Uparkoti, Gilsan Kandangwa, Bishal Rai, Amar Dangol (C), Dilen Loktam

Nawa Jana Jagriti yuwa club is organizing the championship, which has a winning purse of Rs 5,51,000.